Classic Fresh Bellini from Venice, Italy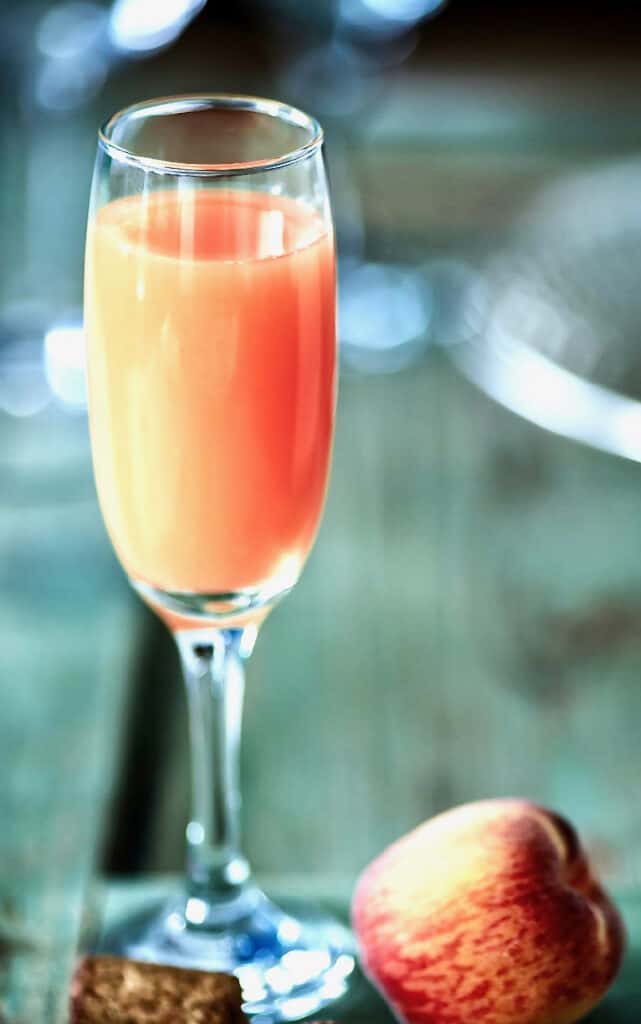 When peaches are in season, it's the perfect time to enjoy a Bellini. Especially a classic fresh Bellini from Venice, Italy! A Bellini is a delightful and super easy Italian cocktail in which a fresh peach purée and prosecco celebrate a sweet and delicious marriage!
When in Venice, most hotels will give you a refreshing Billini to welcome you. It's such a nice gesture to help you unwind after your travels. And even if visiting Venice isn't on your radar, Bellinis are great for any get together, brunch, or just by yourself while lounging about on a perfect relaxing afternoon.
The Bellini is a cocktail created by the founder of Harry's Bar, Giuseppe Cipriani. He named his soon-to-be-famous cocktail, the Bellini. It is said that the delicate pinky-peach color of the cocktail reminded him of the paintings by 15th-century Venetian artist, Giovanni Bellini.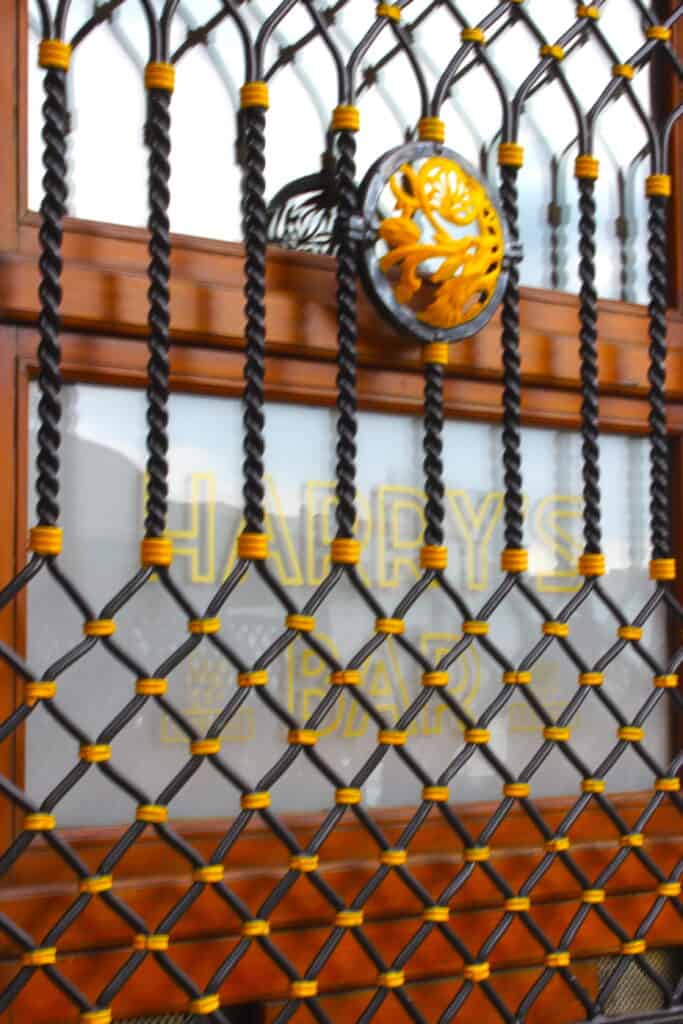 Like many windows in Italy, iron bars sadly cover them to help deter vandals from breaking in. You can see the name of Harry's Bar just faintly behind the bars.
Harry's Bar had always been on my bucket list! But not just to go to Harry's but also to enjoy an authentic, classic fresh Bellini from Venice, Italy. Since making that wish list, I've had the pleasure of enjoying a Bellini at Harry's not once, but twice! And even when not at Harry's Bar, the Billini was my go-to cocktail during our time in Venice.
Each Bellini was equally delicious and yet equally as expensive. At 19 euros, or about $23.00 American dollars, a Bellini at Harry's Bar is quite an extravagant splurge!
Believe me, a Bellini at Harry's Bar in Venice is not a large drink at all. In fact, they are about the size of a juice glass. Yes, that small! Slowly sipping this cocktail when in Venice is definitely the best way to enjoy a Bellini.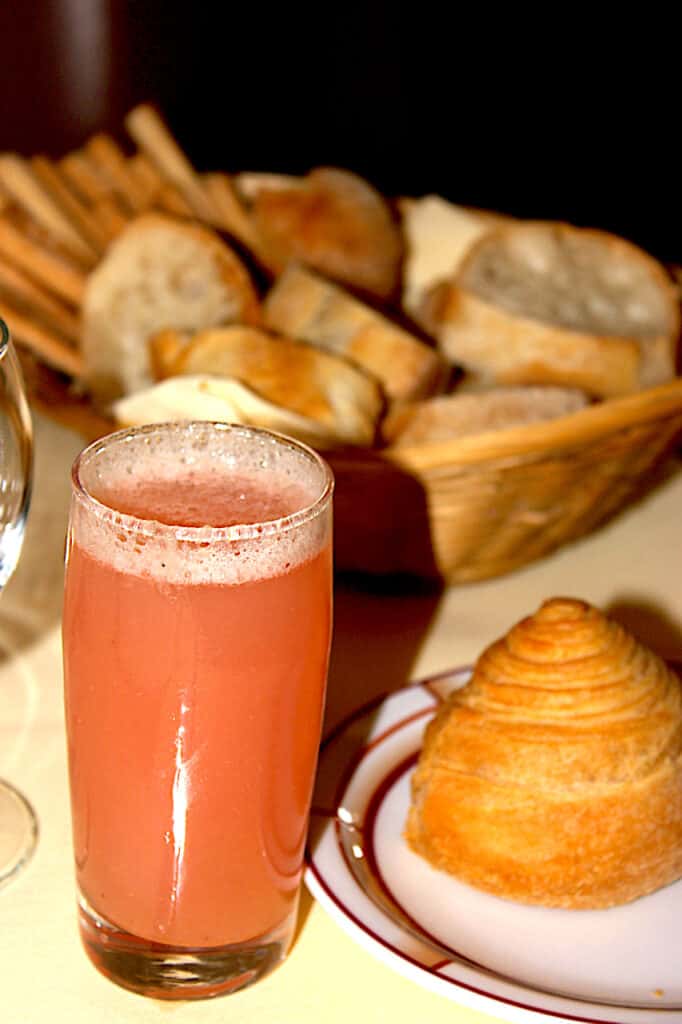 There are so many orders for this infamous cocktail, that they're made in large quantities to keep up with the demand.
Harry's Bar is located just off of the main pedestrian road at 1323 Calle Vallaresso.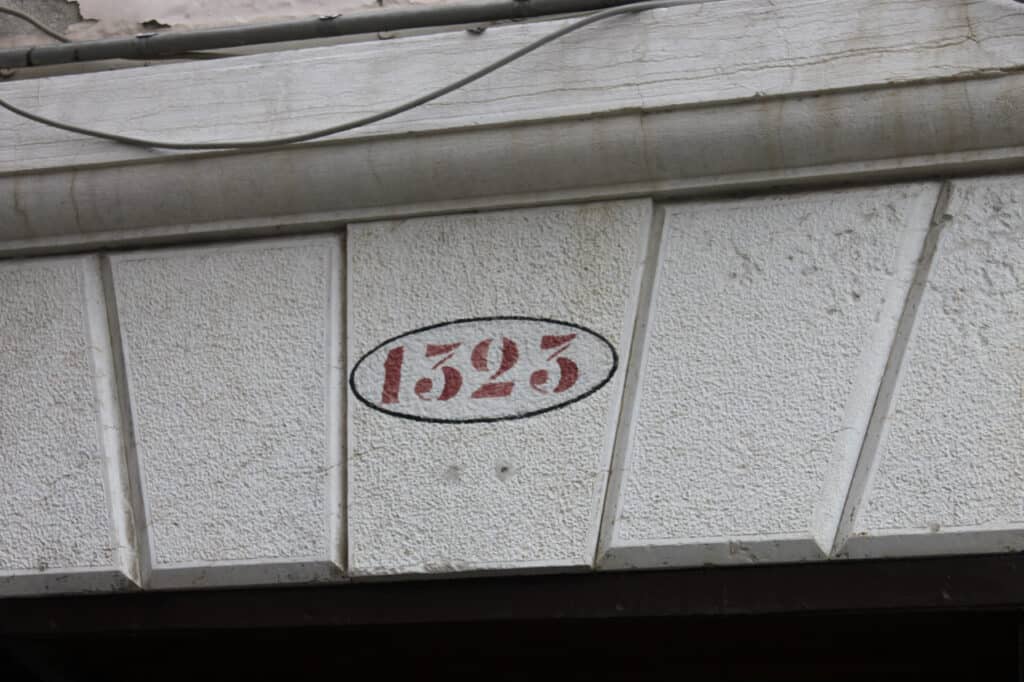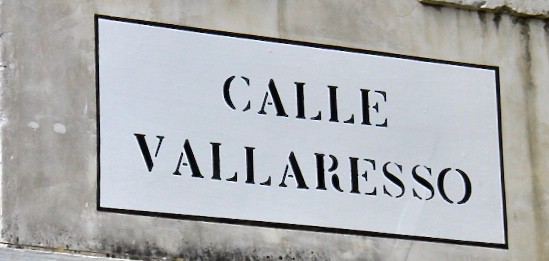 A classic fresh Bellini is traditionally made with white peaches. That's what gives these fuzzy drinks their pinky-peach color. They are much harder to find, so you can use yellow peaches instead, but you won't get that awesome color that you get from white peaches. When summer's peach season has come and gone, you can use frozen or canned peaches.
My husband and I stopped at one of our favorite fresh fruit stands in South Carolina to catch the last bit of the peach crop season. Bellinis are supposed to be made with WHITE peaches (as you can see in the photo below on the top right-hand corner) and not yellow peaches (beautiful example on the lower left-hand corner).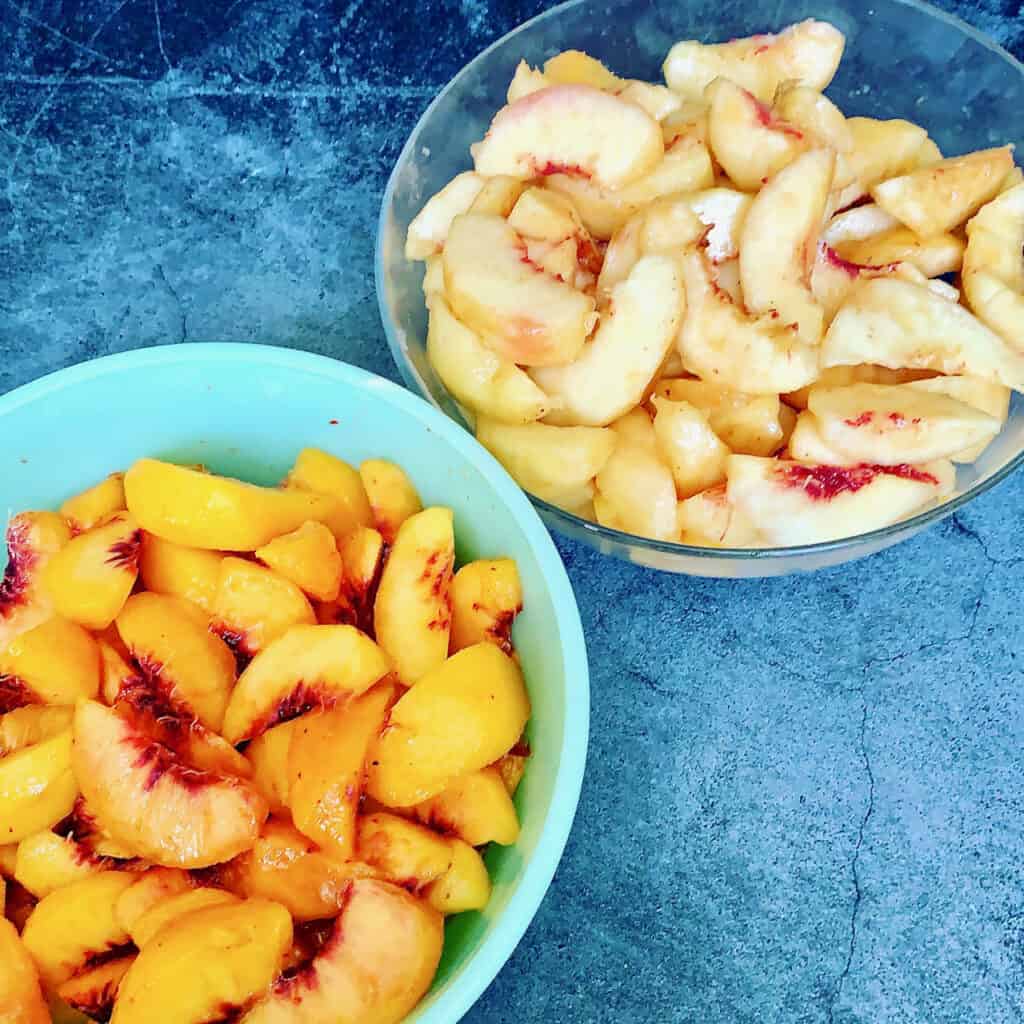 Both yellow and white peaches are equally delicious. Again, you can use yellow peaches if you prefer or if you can't find white peaches.
Now I'm really spoiled here in South Carolina, the state that produces the most peaches now (surpassing Georgia). And they are OH SO SWEET and JUICY! I've heard it said: Great peaches make great Bellinis, and lousy peaches make lousy Bellinis.
It's BEST to use a freshly made, naturally sweet (no sugar or imitation sugar) peach purée. You don't need to add any liqueurs or juices to improve the drink. Its simplicity is its perfection!
Tips on Making a Bellini
The Bellini is a low-proof cocktail. This is because the purée results in a drink that isn't quite as strong as champagne or sparkling wine. The alcohol content is only 7%.
If you prefer the fuzzy skin removed, you can either peel them with a paring knife or parboil them to easily slip off the skin.
For a more liquidy version, you can strain the purée through a fine-mesh strainer to make it juicier.
4 – 5 peaches will provide about 1-1/2 cups of purée to make 6 Bellinis.
Add a wee bit of lemon juice to the cut peaches first to prevent them from turning brown. Secondly, adding some lemon juice helps preserve the purée.
Peach purée can keep in the refrigerator for up to one week in a sealed container.
Using frozen peaches is OK, but you need to make certain to use really good frozen peaches that aren't freezer burned.
Completely thaw out frozen peaches before puréeing or they won't blend well.
PIN FOR LATER!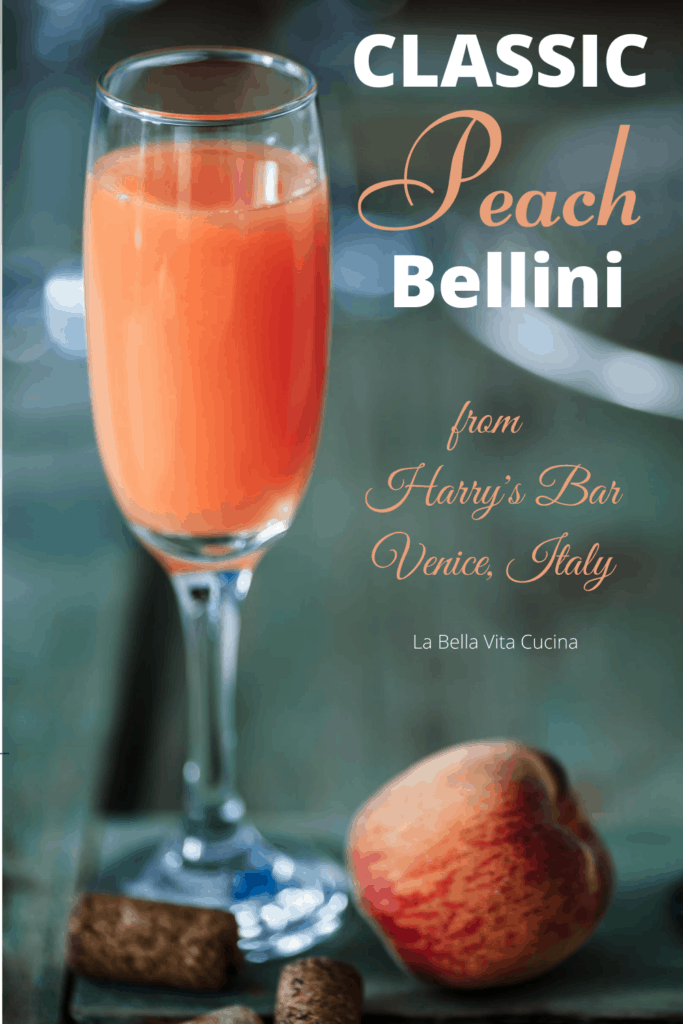 Here are a few more favorite cocktail recipes that I'm sure you'll enjoy:
Lemon or Blood Orange Scroppino
While at Harry's Bar, I had the most delicious Risotto with Porcini Mushrooms. Oh my, but it was SOOOOO expensive: $80.00!! That and the Bellini were all that I ordered! I do have the recipe that is straight out of the cookbook that I purchased after dinner:
Risotto con Porcini Mushrooms (from Harry's Bar, Venice, Italy, 2012)
Are You Ready To Make Some Bellinis?
Please let me know how your bellinis turn out in the comments! Shoot me a photo or two and I'll share them here with the rest of the community!
My friend, Judee, made some Peach Bellini's using this recipe. She also made virgin Bellini's for her kids. What a GREAT idea! Judee made these from ripe off the trees fresh peaches from New Jersey. I've heard about how delicious vegetables and fruit grown in New Jersey. So the next time I get there, I hope it's during summer so I can taste some of the state's fresh veggies and fruit.
Judee has been blogging for a long time, which really says a lot about her blog, because so many bloggers quit after a few years. Judee's blog is more healthy than mine and I appreciate her recipes for the healthy inspiration that they give! You need to pop on over there to see what I mean!
Another thing on Judee's blog that I love, is her affection for reading LOTS of books. She always shares new book titles that I add to my 'must read' list. So good food and good books, along with a sweet friendship can be found on Judee's blog, "Gluten Free From A to Z"
Print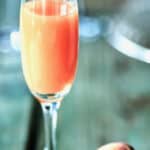 Classic Bellini
Author:
Prep Time: 5
Total Time: 5
Yield: 1 1x
Category: Beverage
Cuisine: Italian
---
For the Peach Puree:
4 white peaches (pitted, skin removed, sliced, and skin into quarters
3 ice cubes
1 tsp. freshly-squeezed lemon juice (or more to taste if preferred)
although not in the original recipe from Harry's Bar:  ½ Tbsp. sugar (to taste)
For the Cocktail:
2 oz. peach puree (for each cocktail, use 2 oz. each)
4 oz. chilled Italian prosecco
Garnish:  Peach slices
---
Instructions
In a blender or with an immersion blender, add the peaches, ice, and (lemon juice, sugar if preferred). 
Blend until smooth. 
Taste and add more lemon juice and sugar if preferred. 
Pour the peach purée into champagne flutes.
Slowly top with sparkling wine while gently stirring to incorporate.
Garnish with a slice of peach, either slit and rested on the rim or dropped into the glass. 
Serve and enjoy!
BUON APPETITO!
---