Superb Moist Lemon Zucchini Bread
It's time for bushels and bushels of fresh zucchini harvested from the garden. For a light and lemony treat, this Lemon Zucchini Bread is where to start using that prolific veggie!
My family just LOVES this recipe! It's one of our favorite recipes that we make over and over again. Not too sweet, it's incredibly moist and tender from the zucchini and pineapple. The pineapple adds not only a hint more of great flavor and but also lots more moisture along with the zucchini.
There's just the right amount of lemon in this recipe as well: not too overpowering and not too weak . . . just right! All of the ingredients marry and blend so well. And if someone doesn't like zucchini, well, you can't even taste the stuff in this bread. Kids never know it's full of zucchini and just devour it!
I could bake this bread (or cake as some call it) all the time and never get tired of it. It's just that good! You can enjoy this Lemon Zucchini Bread with or without the glaze. If you're like me and like a less sweet flavor, this is great without the glaze. However, if you're like my husband, prefer sweeter tea breads, and the glaze satisfies any sweet tooth! Drizzle the amount of glaze that you want to make this bread just right for you and totally irresistible!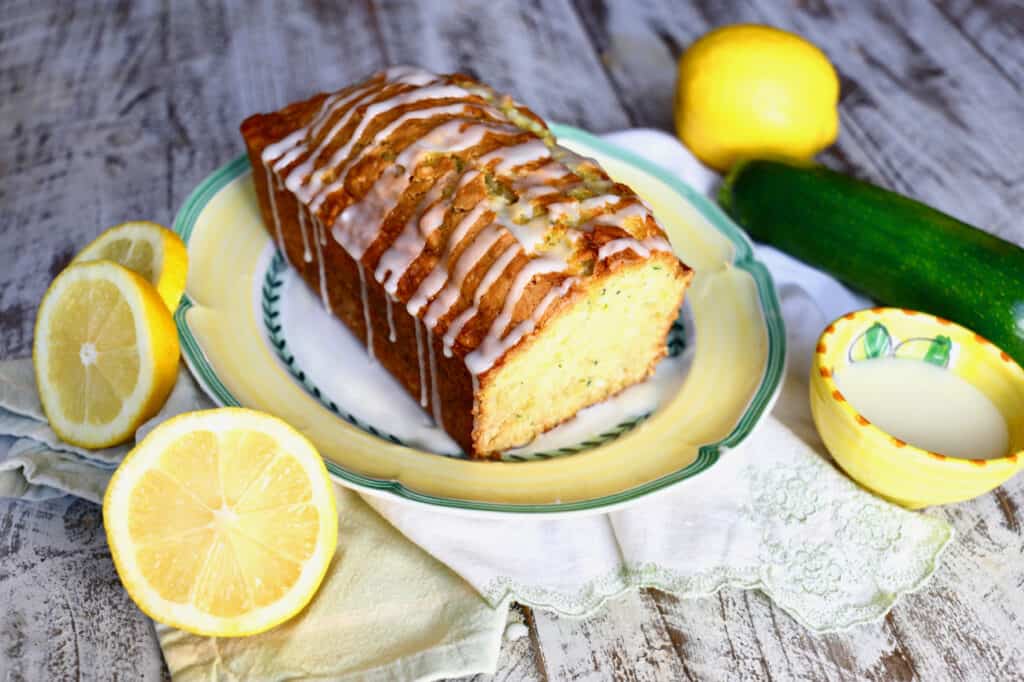 Another thing about this recipe makes one regular bread loaf and one small bread loaf. You can even break up the batter and make 3 or 4 small bread loaves to give to friends and family for a delightful gift! They, too, will just love it!
This Lemon Zucchini Bread is also a "quick bread" so you don't have to use any yeast and wait for the bread batter to rise. Moreover, this bread is so easy to prepare. Who doesn't like simplicity?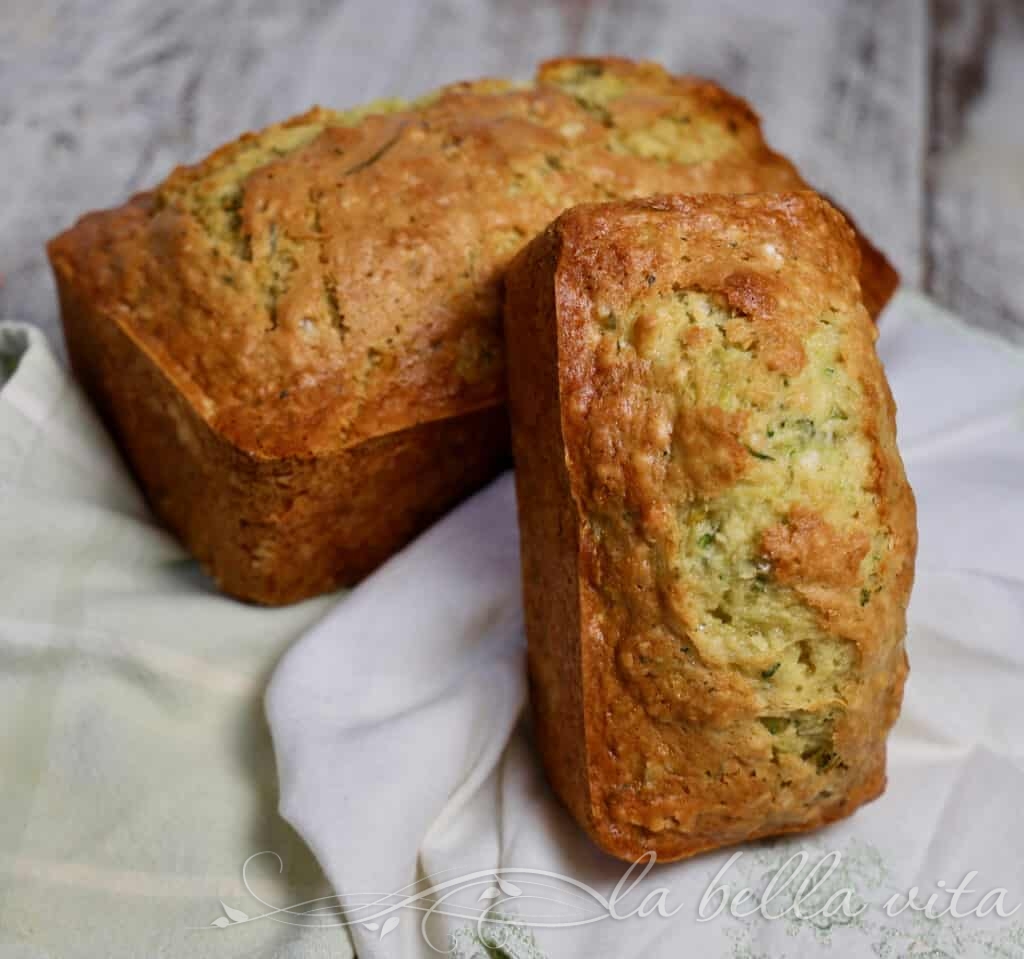 This is one regular bread loaf size and one small (tea bread) size loaf.
I think you'll love this recipe and that Lemon Zucchini Bread will become one of your favorites too! So get all of that zucchini picked out of your garden or farmers' market and let's get to the kitchen to start baking!
What You Need For Lemon Zucchini Bread:
Zucchini
Lemons
Flour
Sugar
Eggs
Cooking oil (canola, olive oil, coconut oil, or applesauce)
Lemon juice (bottled lemon juice is fine)
Lemon zest
Canned pineapple in juice
Flaked Coconut
Baking powder
Baking soda
Salt
Vanilla extract
Powdered sugar
Heavy cream or whole milk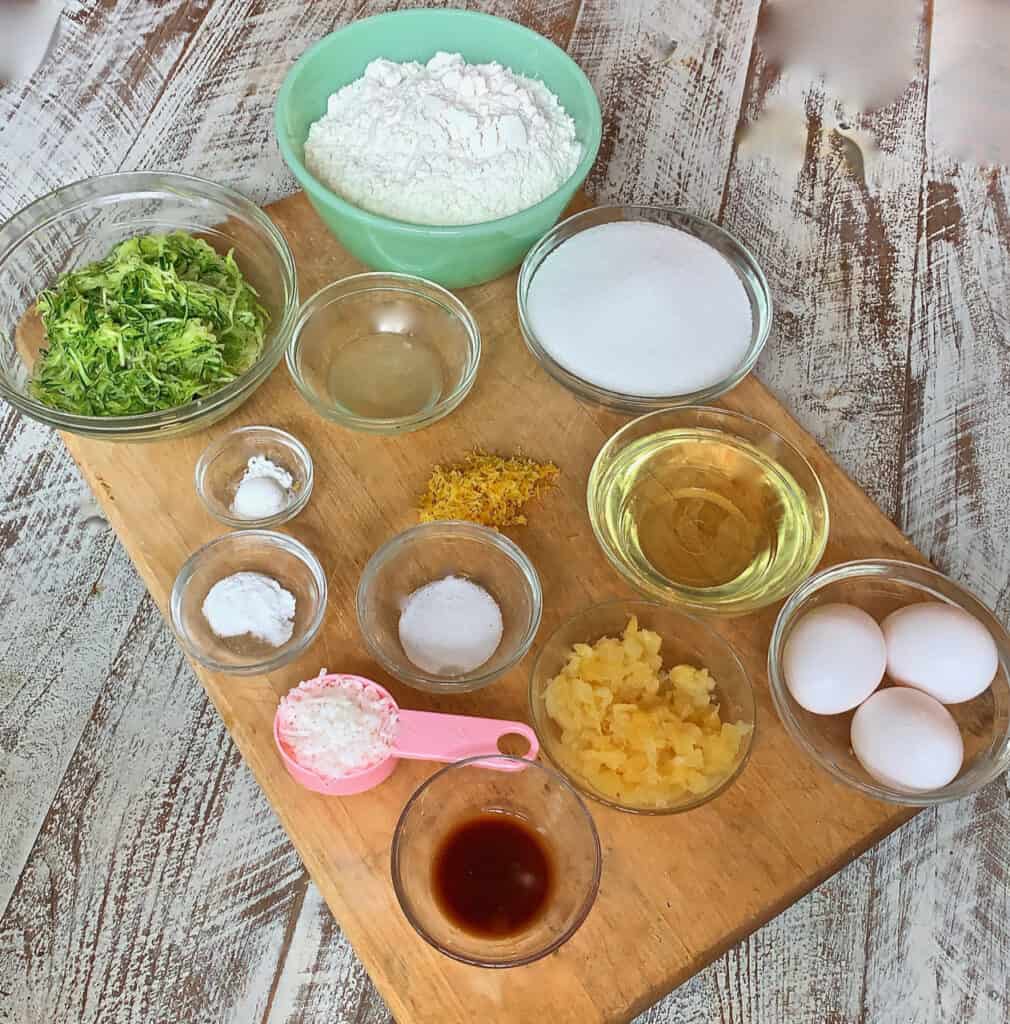 TIPS ON MAKING LEMON ZUCCHINI BREAD
First, do NOT dry the zucchini out; let it do its moisture magic by itself. Some recipes call for zucchini to be dried, but I can say that through the years of baking zucchini bread/cake (Since 1979), I've never drained zucchini and the bread/cake is perfect.
You can substitute other oils, such as coconut oil, olive oil, or applesauce in the same amount of cooking oil as used in this recipe.
If you use olive oil, do not use extra-virgin olive oil due to the strong olive flavor in it. Just use regular (light-colored) olive oil.
Bottled lemon juice is fine to use in place of freshly-squeezed lemon juice.
If you drizzle the glaze on the bread while it is hot/warm, it nicely gets absorbed into the bread. This is OK, but . . .
If you want perfect, strong drizzle streams on top of your bread, then wait until the bread is completely cool and then drizzle the glaze.
However, you can also do both and it's fabulous with additional lemon flavor! Mmmmmm!
Additionally, you can add dried berries such as blueberries or cranberries (remember to make sure that they are dried and rolled in flour to prevent the berry juice from seeping into the batter).
You can also add poppy seeds.
Another great option for garnishing is to dress up the bread by sprinkling lemon zest all over the top of the bread!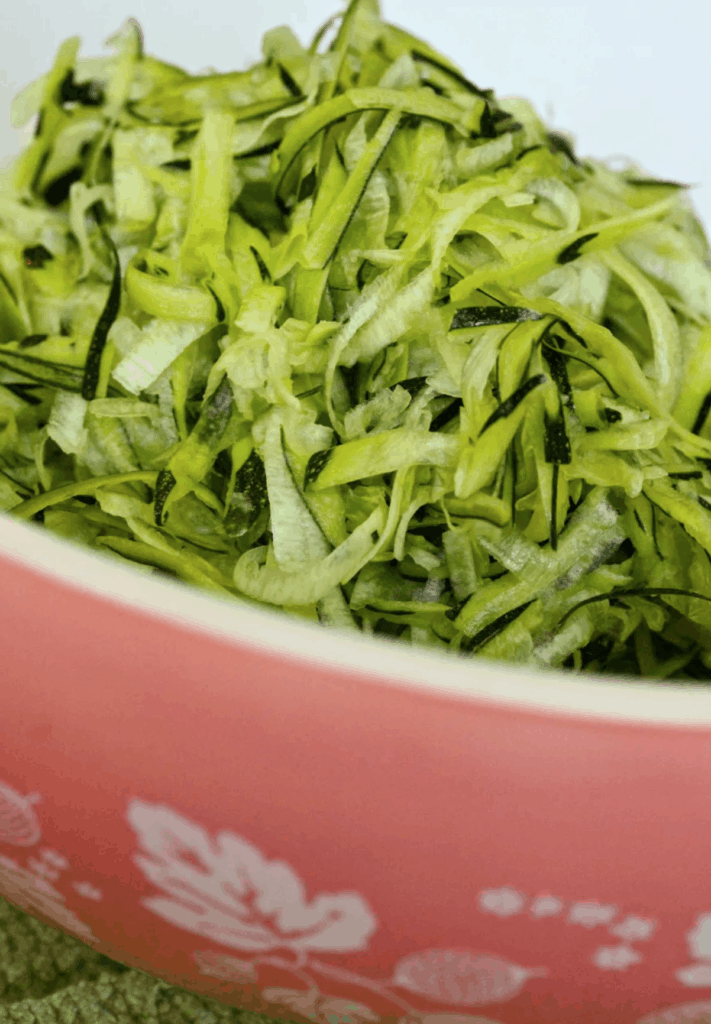 Keep the shredded zucchini 'wet' and undried. This is the most important element to the moistness of this delicious bread!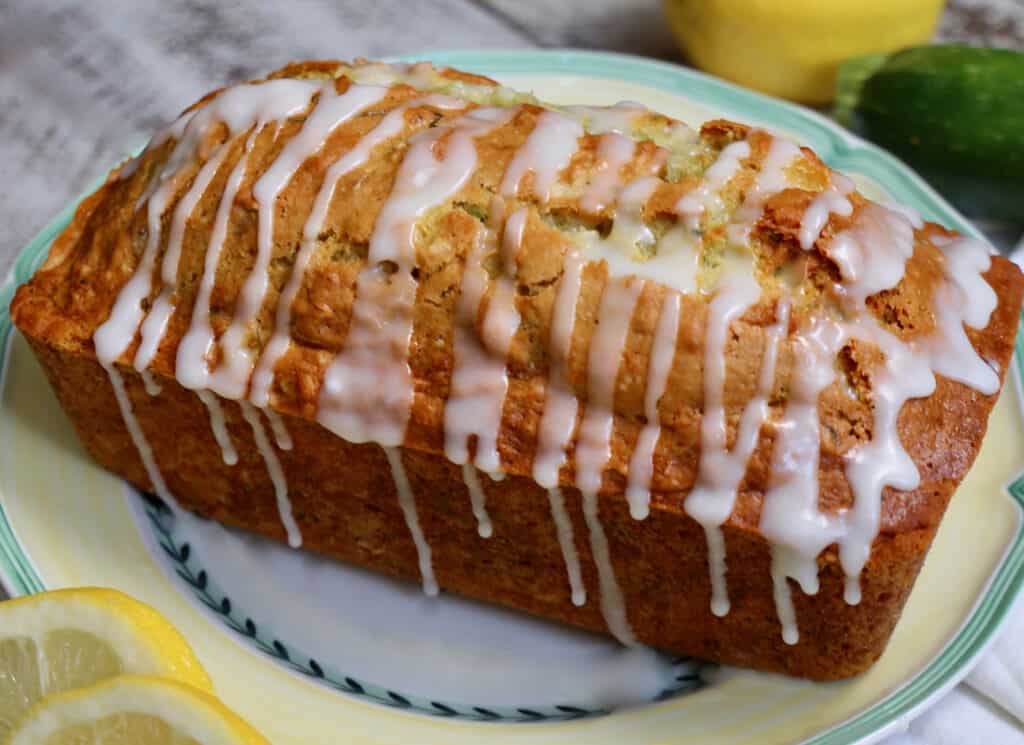 Storing Lemon Zucchini Bread
Lemon Zucchini Bread can be frozen for 3 months. This is GREAT for baking gifts for Christmas or for those who stop by to visit and you want to share with others. Add the glaze after the bread is thawed out from the freezer.
You can keep the bread at room temperature for up to 2 days or 1 week in the refrigerator.
Doesn't it look fabulous?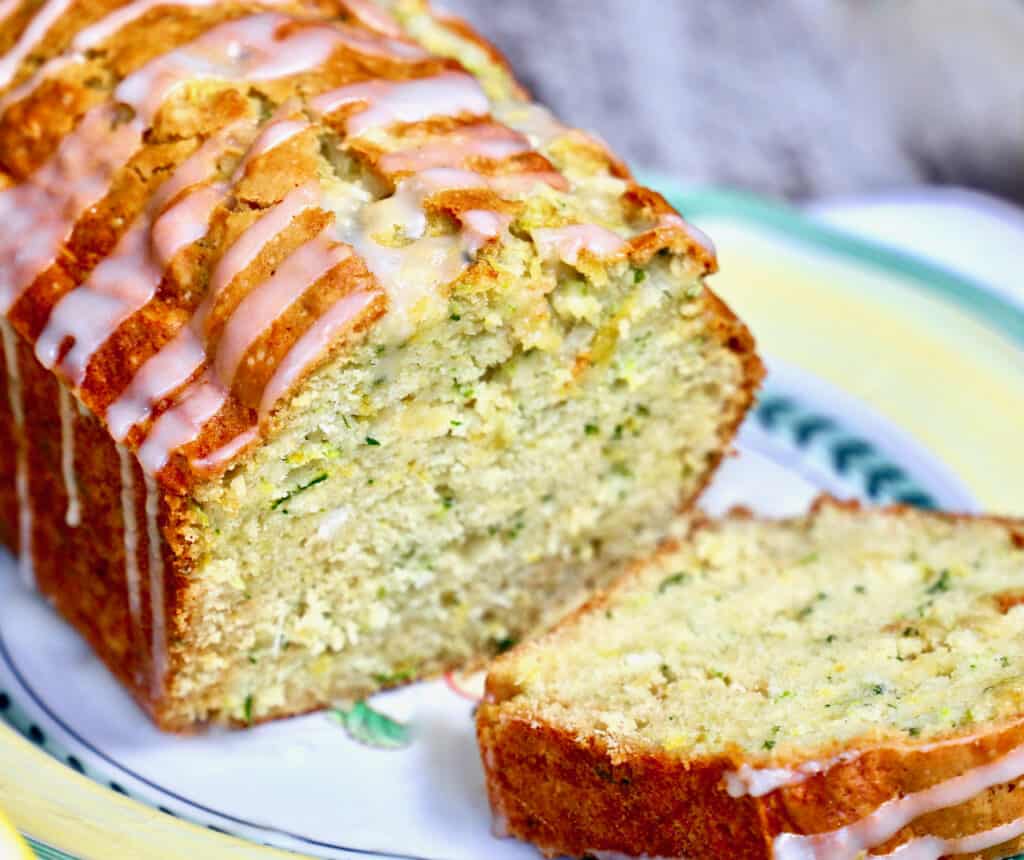 Looking for more zucchini recipes, check out more delicious zucchini recipes that you may enjoy:
Super Moist Zucchini Bread with Cream Cheese Icing
Crispy Garlic Parmesan Zucchini with Roasted Garlic and Basil Aioli
Creamy Parmesan Zucchini and Rice Gratin
Zucchini, Yellow Squash and Italian Cheese Torta
Tomato and Zucchini Gartin with Asiago and Pimento Cheese
Risotta Stuffed Zucchini with Bolognese Sauce
Products I Highly Recommend For This Recipe:
Also use for Parmesan, Citrus, Ginger, Nutmeg, Garlic, and Chocolate
(highly rated by over 4,000 customers)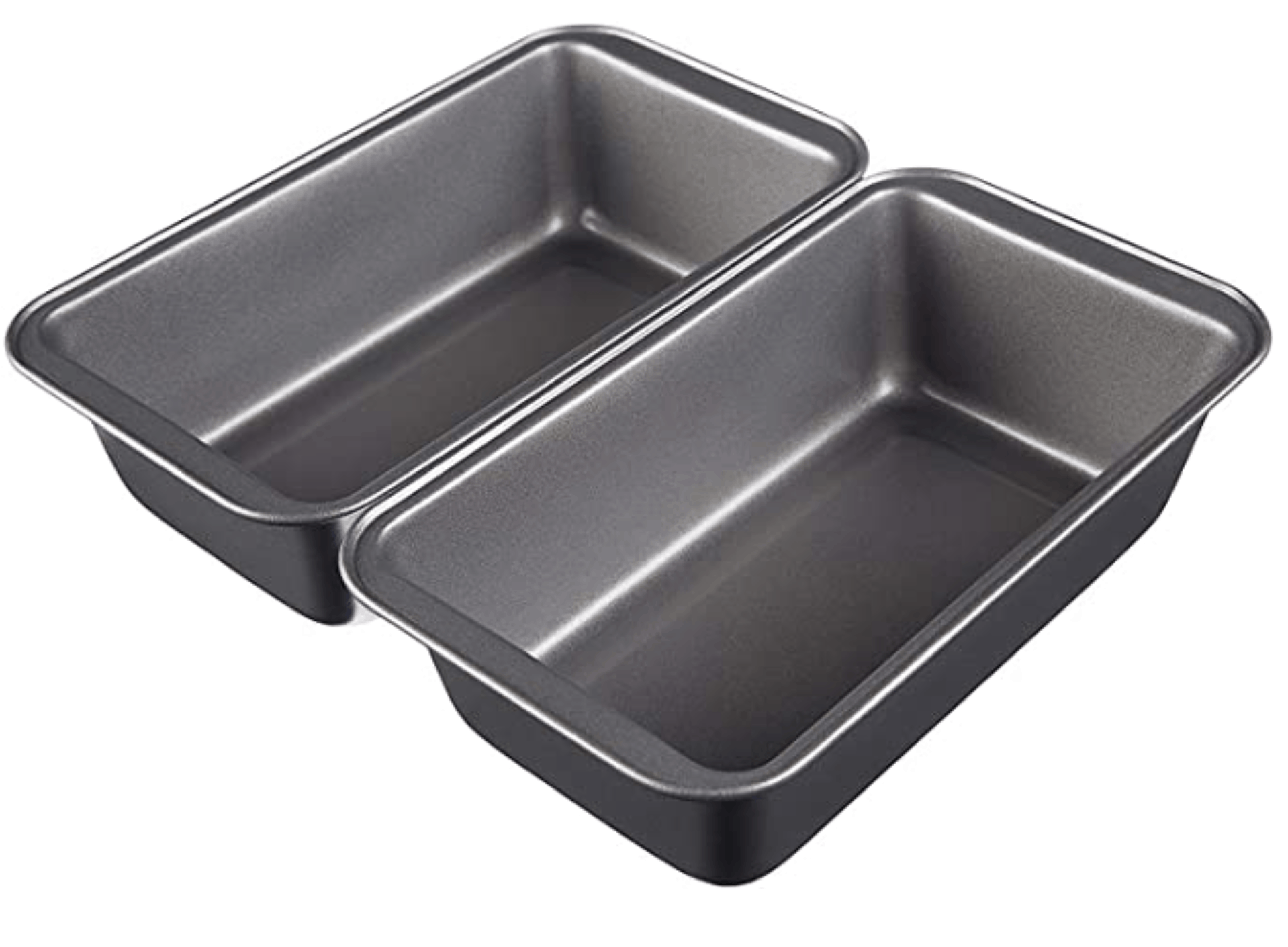 PIN FOR LATER!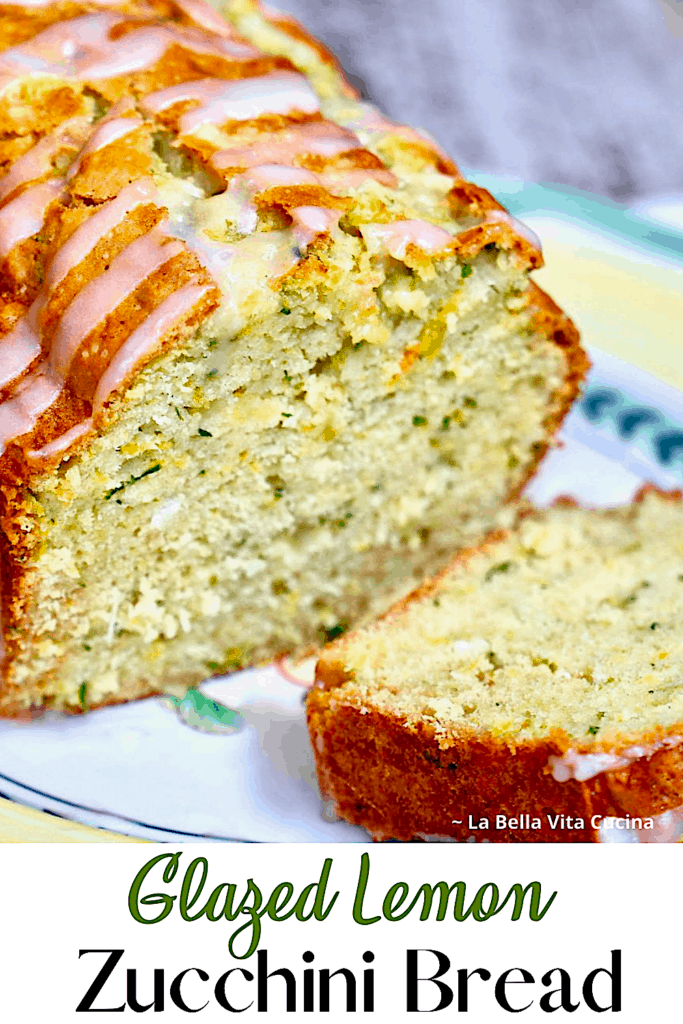 Print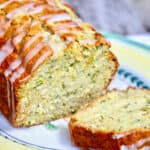 Lemon Zucchini Bread
Author:
Prep Time: 20 minutes
Cook Time: 55 minutes
Total Time: 1 hour 15 minutes
Yield: 1 regular loaf and 1 small loaf 1x
Cuisine: American
---
2 cups finely shredded zucchini, with the green skin on
3 cups all-purpose flour
1 tsp. baking soda
1 tsp. baking powder
1 tsp. salt
2 cups of sugar
1 cup cooking oil
3 jumbo or large eggs
2 Tbsp. lemon juice, freshly-squeezed
2 Tbsp. lemon zest
1–1/2 tsp. vanilla extract
1/4 cup coconut flakes
1/4 cups drained crushed pineapple, drained
For the Lemon Glaze
2 cups powdered sugar
3 Tbsp. freshly squeezed lemon juice
1/2 tsp. lemon zest
1/2 cup heavy cream and until blended to desired consistency
---
Instructions
In a medium mixing bowl combine the flour, baking soda, baking powder, and salt; set aside.
In large medium mixing bowl combine the sugar, zucchini, cooking oil, eggs, pineapple, coconut, lemon juice, lemon zest, and vanilla.
Pour batter into greased bread loaf baking pans. NOTE: this recipe will perfectly fill one regular bread-sized baking pan and one small baking pan.
Pake in a pre-heated oven at 350 F degrees for 50 – 55 minutes. NOTE: Take the small baking pan out at around 35 minutes (keep an eye on it so it doesn't overbake or burn) and leave the large baking pan of lemon zucchini bread in the oven for the remainder of time. Again, keep an eye on the bread. If the top begins to get too dark, place a piece of aluminum foil on top; just lay it; you don't have to press down or wrap it on, simply place it on top.
Cool bread in the pans on a wire rack for 15 minutes, then remove from the pan and cool completely.
Combine the ingredients for the icing/glaze. Add cream slowly until everything is well blended and at the consistency that you prefer. If you add too much cream, then add more powdered sugar. You want this to be a thick type of runny, fluid consistency. Not totally runny such as milk or water, but not thick like sour cream either. Once the bread is completely cool, drizzle the glaze over the bread.
ENJOY!
---
Notes
This recipe makes one bread loaf size and one small bread loaf size!
---
Nutrition
Calories: 250
Sugar: 26
Sodium: 152
Fat: 9
Carbohydrates: 39
Protein: 2
Cholesterol: 20