Amazing Rich, Fudgy Nutella Brownies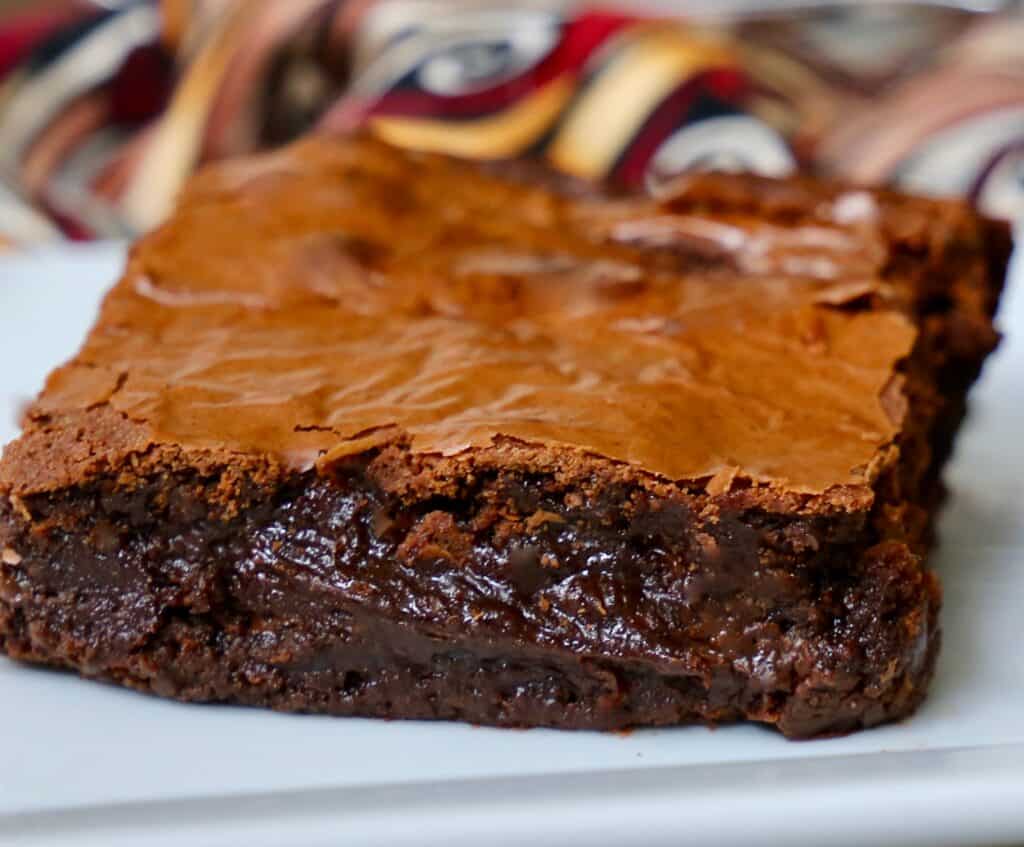 If you love Nutella as much as my family loves Nutella, you are going to go absolutely crazy over these amazing rich, fudgy Nutella brownies! The added creamy hazelnut spread turns a good brownie into a magnificent brownie. You're going to need one tall, cold glass of milk or ice-cold water to enjoy these rich fudgy treats!
These brownies are true fudge brownies and certainly not dry cake-like brownies. The photos say it all: ooey, gooey, fudgy decadence. True chocolate perfection!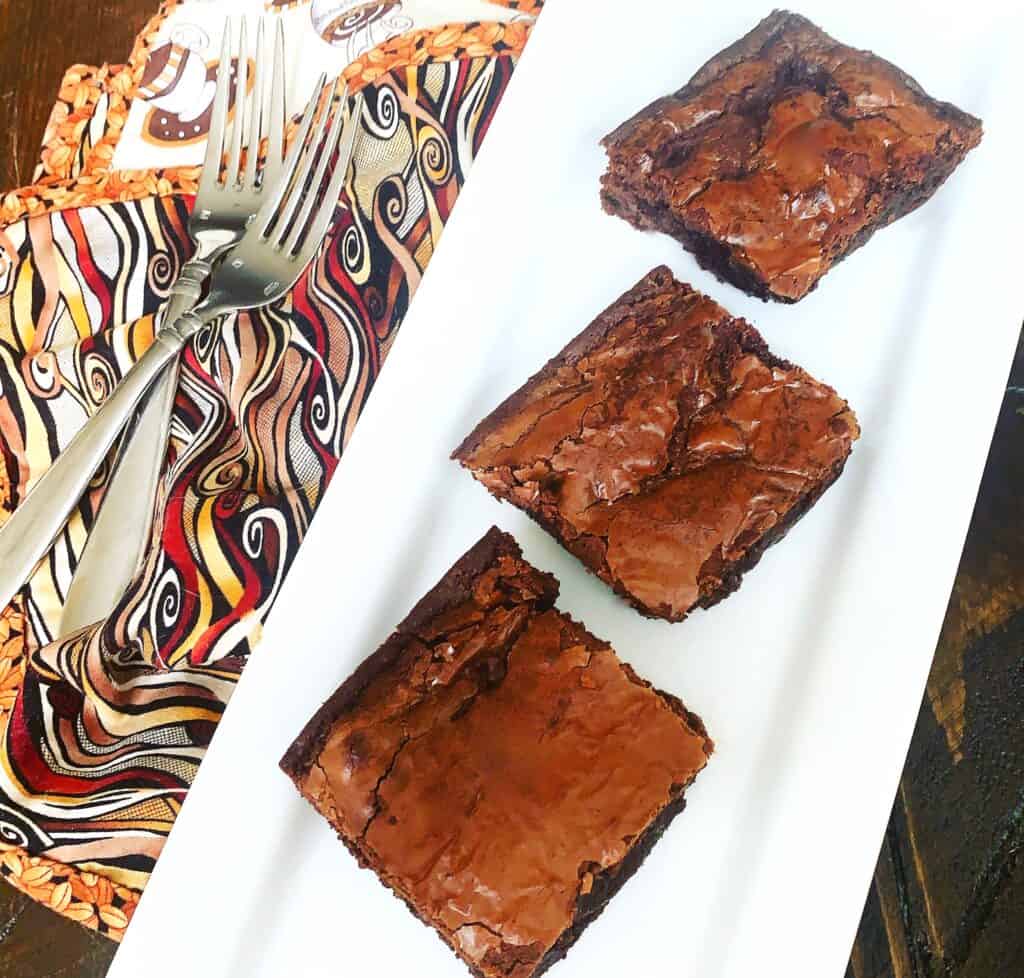 I make these brownies quite often and they're seriously our hands-down favorite baked-from-scratch brownies. Goodbye to boxed brownies! No need for them when there's this super easy recipe! Trust me, you'll have a new chocolate obsession after just one bite. Served warm with a scoop of vanilla ice cream and you'll understand what I'm talking about.
If you're wondering about the Nutella flavor, it doesn't dominate the overall flavor at all. In fact, there's so much chocolate in this recipe, that the hazelnut flavor in the Nutella is very subdued. What the Nutella adds to this recipe . . . and this is important . . . is the incredible fudginess!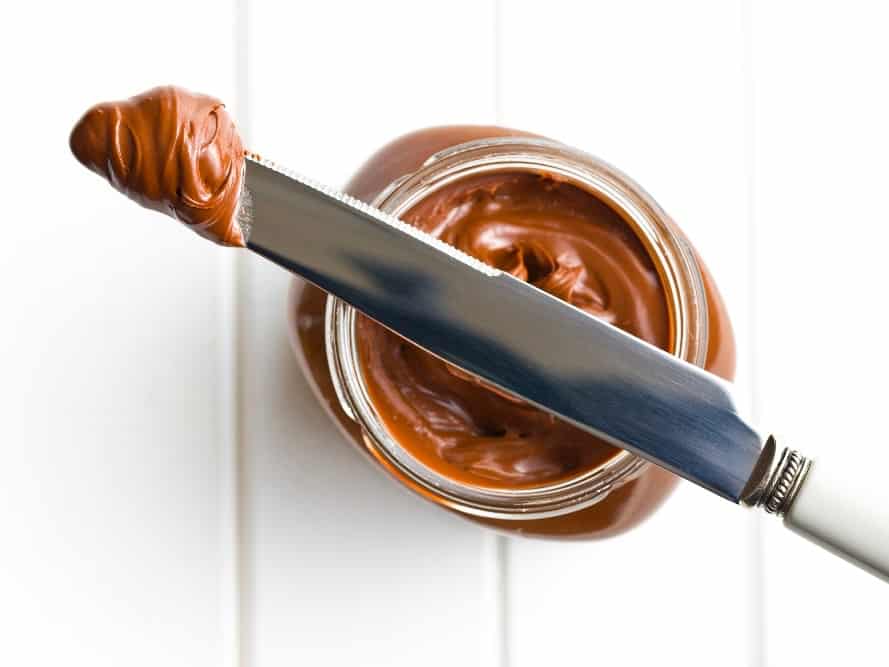 TIPS For Baking the BEST Brownies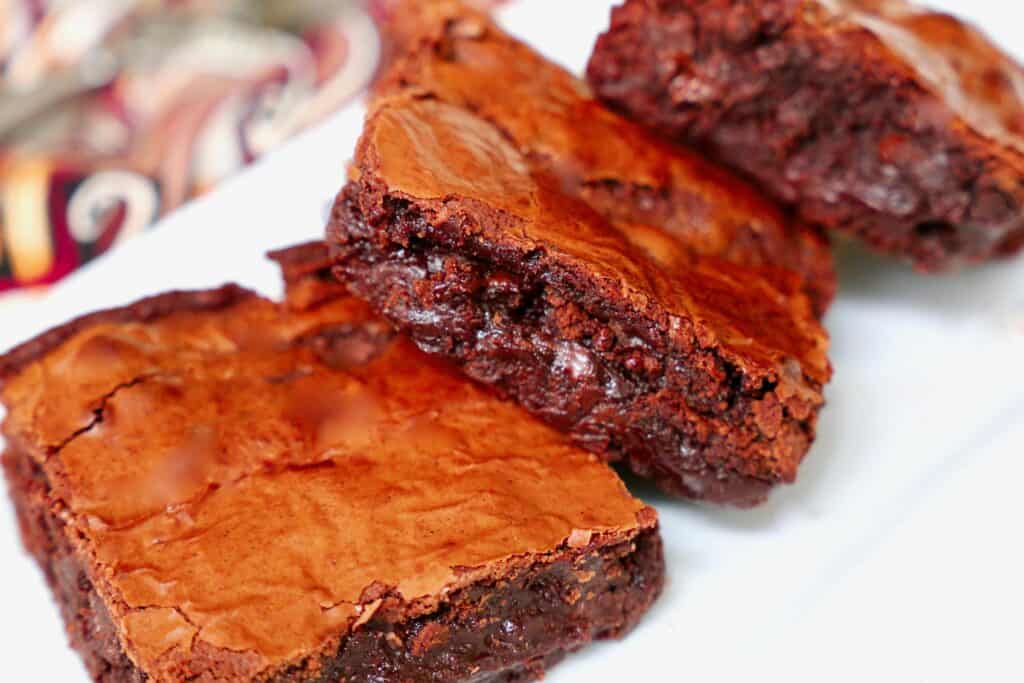 Brownies are simple and easy to make, and can be made quickly. They're also some of the most beloved baked treats! But despite being fuss-free, they'll turn out even better if you follow these time-tested genius tips that will take your brownies to the next level!
Prepare the Right Recipe for Your Brownies
If you love a gooier, dense and fudgy brownie, this recipe is for you and so are other recipes that have a high amount of melted chocolate, butter and eggs.
Now if you prefer a lighter, cake-like texture in your brownies, than choose a recipe that calls for more flour and cocoa powder instead of melted chocolate.
Line Pan with Parchment Paper
A lined-pan is critical to be able to lift your brownies nicely out of the pan and placing them on a cutting board without breaking them into pieces. This little step is worth the time! This also prevents scratching your pan when cutting the brownies while they are still in the pan.
First grease your baking pan and then cut the parchment paper about 5 – 6 inches longer then the length of the pan so that you have enough to cover the bottom and two sides of the pan. You can also add a second layer and do the same for the width of the pan. Don't cut off any of the excess parchment paper because you want to be able to grab those loose ends to lift up the brownies as if the paper is a sling.
Use the Best Chocolate
The difference between any amazing brownie and a ho-hum brownie is all due to the quality of ingredients you use. This is true for any recipe, really. Use the best chocolate you can, and preferably the darker the chocolate, the better.
Sift the Cocoa Powder
Sifting really does make a huge difference in baking. This is the way to avoid cocoa powder and powdered sugar from clumping together in little dry round blobs of powder inside the wet batter. Your brownie batter is smoother, spreads better, and really, no one likes biting into those dry pockets of cocoa powder anyway. It's just not a good thing. So if you don't like to sift, now you know why you should.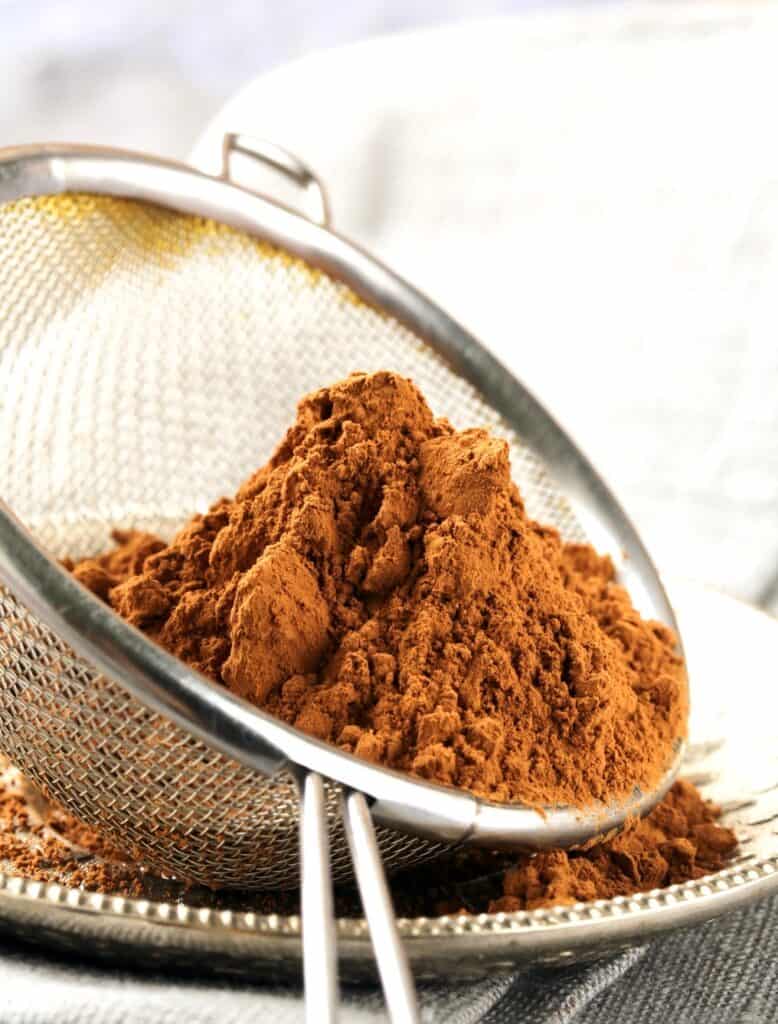 Measure Correctly
Baking is more of a science than cooking a main entree or side dish. It's just very finicky when it comes down to achieving the best results. And you can't do much to correct a baked cake or pie once it's finished as you can to other recipes. Kitchen scales are the best for the most accurate measurements. But good quality measuring cups and spoons also work great.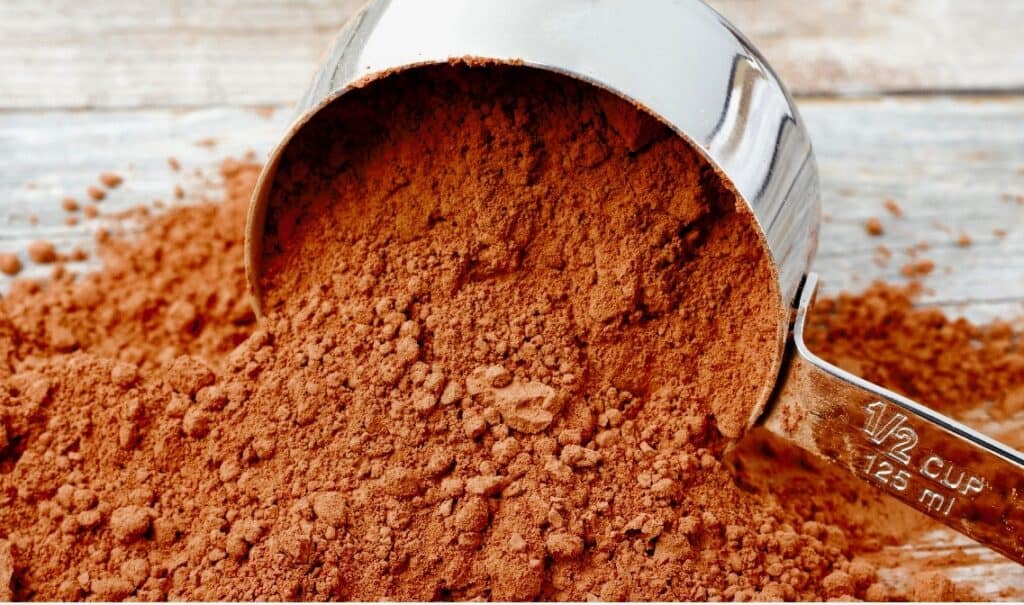 Use the Correct Baking Pan
If a recipe calls to use a specific size of baking pan, there's are a reason for it! Don't substitute pan sizes because then you have to figure out what temperature and time is necessary for those changes. Brownies will change in consistency and thickness with each pan shape and size change. Just remember that if you want thicker brownies, you will need to bake them longer than if you want thin brownies that require less time in the oven.
Always use a light-colored metal pan for baking your brownies instead of darker pans. Believe it or not, this makes a huge difference in any baked food. Darker pans cause brownies to overbake and flatten out into thinner brownies. Try not to use glass baking pans as well since the glass absorbs heat more than metal and your brownies will overbake too fast and result in dry brownies.
Don't Overmix the Batter
Brownie recipes are sure to state: Mix only until well combined/blended. Period. Stop when the point of blended takes place. Don't doubt this step and make this common mistake of mixing the batter longer. This is one of the key secrets to light, moist brownies. No one likes hard, tough brownies!
If you use a hand held mixer or kitchen stand mixer, it is very easy to overmix, so keep that in mind. Some bakers prefer to mix manually with a mixing spoon to prevent overmixing. Beat eggs lightly before adding them to the batter so that they're added all at the same time, thereby shortening the mixing time. When your recipe says to stop mixing when all of the dry ingredients are wet; that's exactly when you stop.
Spread the Batter Evenly in the Pan
Brownie batter is pretty thick stuff, so once you pour it into your lined pan, take a spatula and spread that beautiful, shiny brown yumminess evenly on the top. This will help your brownies bake consistently at the same time.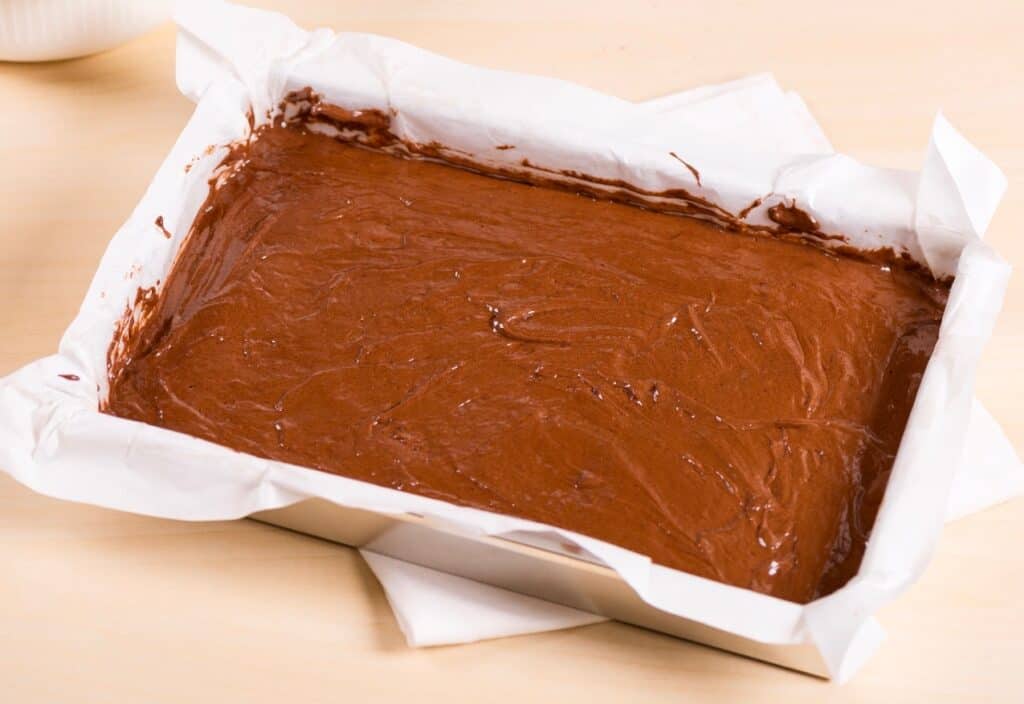 Don't Overbake
Brownies may be foolproof and easy, but they can be sensitive little things! Too much time spent in the oven and you're going to be crying buckets when you cut into some dry brownies. Overbaking takes away that gooey fudgy-ness that makes these brownies such a hit. So follow the recipe's baking time to the "T" exactly. Test them for doneness with a knife or toothpick that should come out with just a few moist crumbs. Remove them from the oven immediately and realize that the pan will continue to bake the brownies a bit more.
If you just happen to end up with dry brownies, this is the time to make some icing/frosting or ganache. I have made this huge mistake with a chocolate bundt cake and turned the failure into individual parfaits. They were a huge success and no one ever knew what happened!
Cool Completely Before Cutting
Brownies must absolutely cool thoroughly or else you're going to have a huge hot mess on your hands. So patience is a virtue at this point my friends! Give them enough time to cool completely in the pan. If you want, go ahead and put them in the fridge for a little bit, say half an hour. After about 30 minutes, they'll slice like a dream.
Once cooled off, you will be able to cut your brownies perfectly with minimal mess. Remove the cooled brownies from the pan. If you used parchment paper to line the pan, take the edges and lift the brownies up and out onto a cutting board. Take a sharp, serrated knife and cut your brownies with one smooth slice. In between each slice, take the knife and wipe it clean with a damp cloth so that you have cleaner cut brownies.
More Yummy Nutella Recipes for you to Enjoy!
Nutella and Pumpkin Mini Cheesecake Bites
Nutella Panini with Bananas, Strawberries and Macadamia Nuts
Nutella Stuffed Snowball Cookies
Pin for Later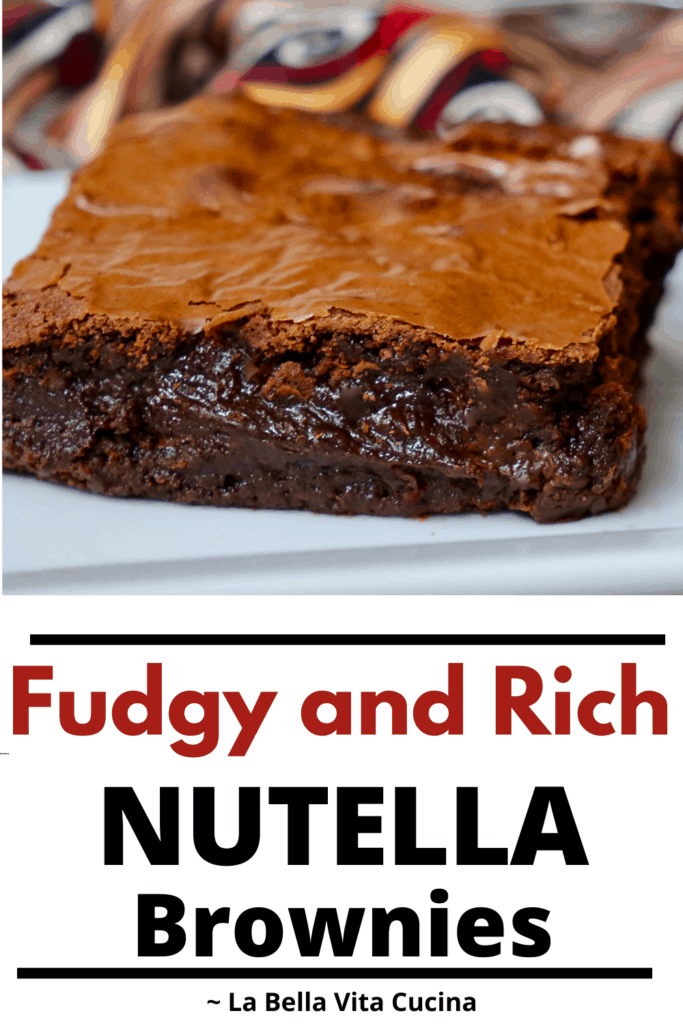 Recommended Kitchen Products to Help You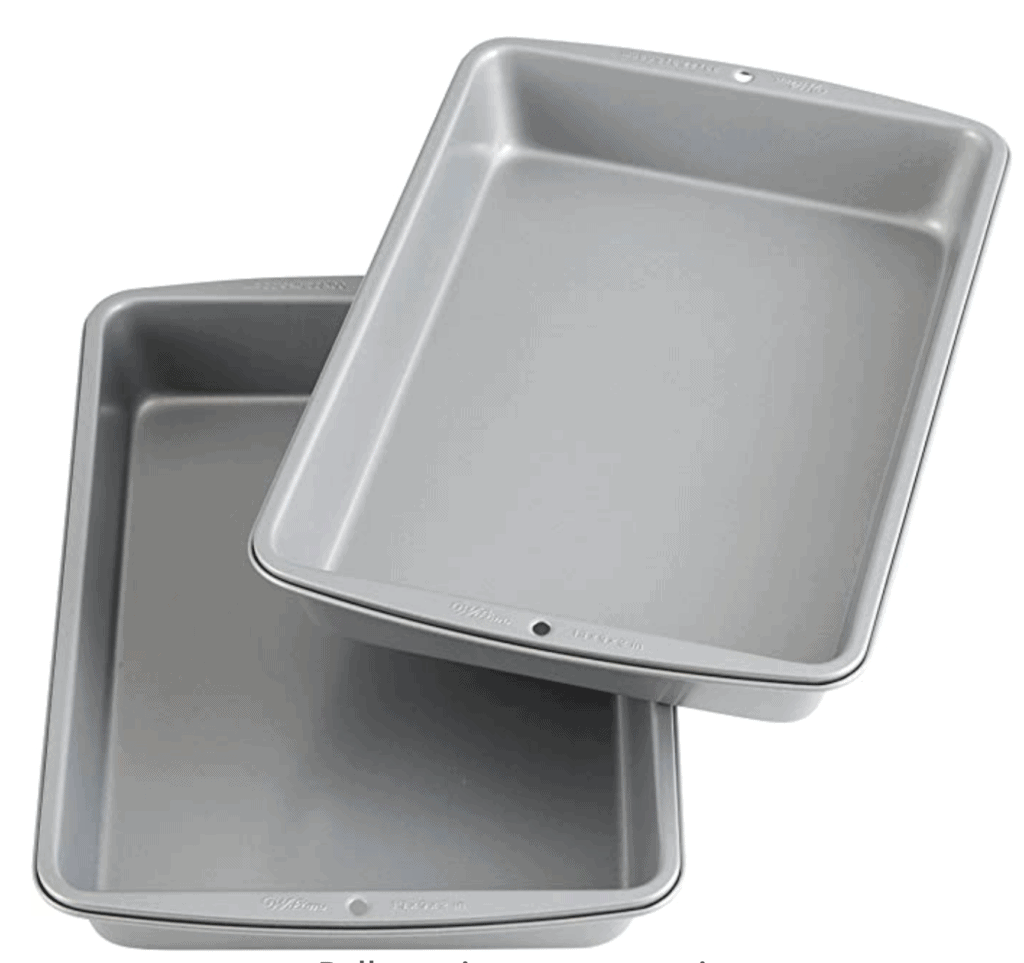 Light 13 x 9″ metal pans by Wilton (set of 2)!
"If You Care" Unbleached Parchment Paper
So give these amazing, rich fudgy Nutella brownies a try. I'm sure that you'll make them over and over again. For my family, it's one of the best brownie recipes ever. So get ready for your family and friends to devour them and praise you with endless compliments and requests for the recipe!
Print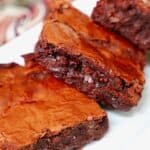 Fudgy Nutella Brownies
Author:
Prep Time: 20 minutes
Additional Time: 1 hours
Cook Time: 35 minutes
Total Time: 1 hour 55 minutes
---
2 sticks of butter (1 cup)
2–1/4 cups sugar
1/2 cup Nutella (imported from Italy is best)
4 large eggs
1–1/4 cups sifted cocoa powder
1 teaspoon salt
1 teaspoon baking powder
1 Tablespoon vanilla extract
1–1/2 cups sifted all-purpose flour
10 oz. semi-sweet chocolate chips
---
Instructions
Preheat the oven to 350 degrees.
Butter and line parchment paper onto a 9 X 13″ light metal baking pan.
In a small saucepan over low heat on the stove, melt butter completely.
Stir in sugar and stir consistently for 2 minutes on low heat. Do not boil.
Remove sugar-butter mixture from the heat and stir in the Nutella until well blended.
Using a kitchen stand mixer or by hand, pour the mixture into a large mixing bowl and blend in the cocoa powder, eggs, salt, baking powder, and vanilla extract. Stop immediately when all ingredients are just combined.
Stir in the flour and chocolate chips until just combined and no more.
Spread the batter into the prepared baking pan. It is supposed to be thick and sticky.
Bake for 35 minutes and no more. A tester should come out clean. The edges will be firm and the center and top of the brownie will be shiny and look moist.
Remove immediately from the oven and cool on a wire rack for about 10 minutes and then place in the fridge for a half-hour to an hour to completely chill the brownie.
With a sharp, serrated knife, with one smooth cut, slice the brownies, using a damp cloth to wipe the knife between slices.
---
Give these Nutella brownies a try and let me know what you think!
If you have any tips or advice for outstanding, delicious brownies, please share them in the comments below.