Nutella and Pumpkin Mini Cheesecake Bites & Review of Nutella Cafe Chicago
.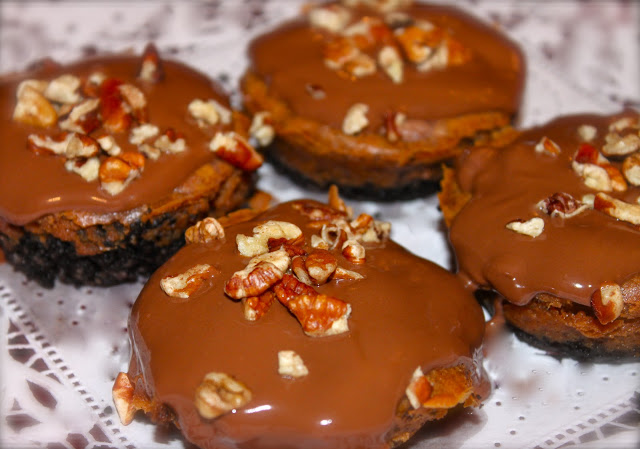 Throughout autumn I always think of seasonal pumpkin recipes. Although I've never been fond of pumpkin pie, I do enjoy small pumpkin treats such as pumpkin brownies. So when I found this recipe for Nutella and Pumpkin Mini Cheesecake Bites, I knew that this would be a recipe that I had to try.
Most of us have a food love affair going on with Nutella right? This gooey, chocolatey, Italian ingredient was the clincher that made this recipe grab my attention to bake.
There are so many nice things about these little treats: the combination of nutella and pumpkin is totally delicious, the small size is perfect to satisfy your sweet tooth without indulging in a large portion of a dessert, the crunchy nut topping is an added texture to the creamy cheesecakey layers, and last, they are so easy to make!
And if you're like me and you love to have kids join you in the kitchen, no matter what kind of mess they end up making, THIS is a great recipe for young aspiring chefs to make. All of you will have a blast creating these! Don't forget your camera to take shots of your memorable moments in the 'cucina' with the 'bombini'!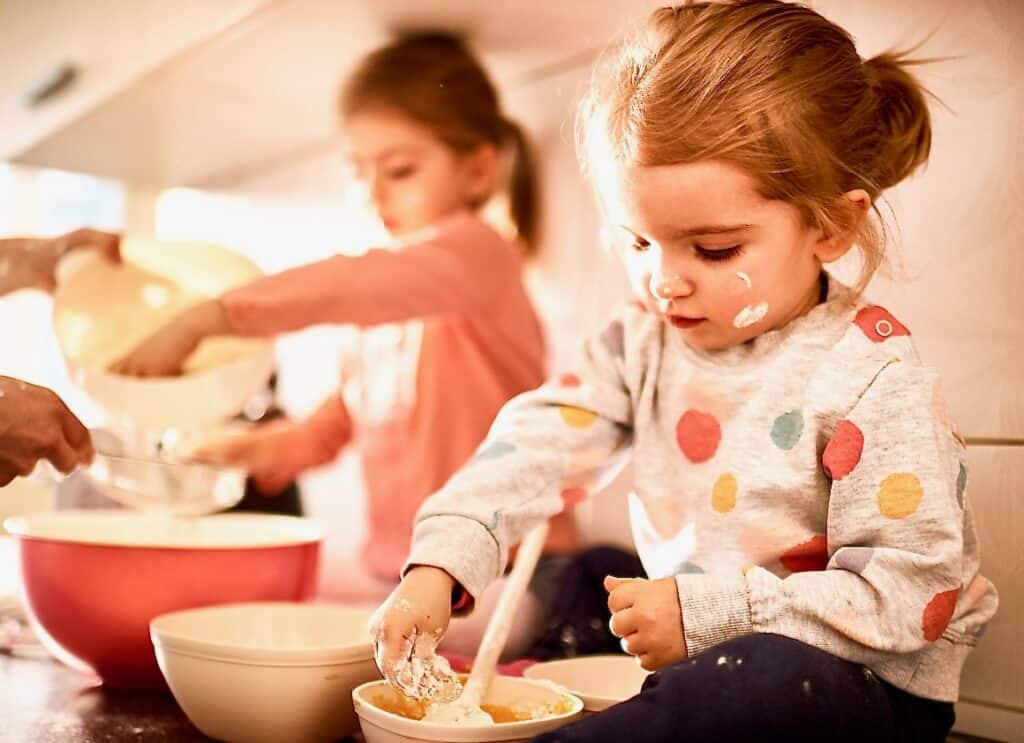 Now since I'm a cook that prefers at all times to use up anything that I have in my pantry, I used milk chocolate instead of semi-sweet chocolate for the ganache. This made the mini cheesecakes a bit sweeter, which is what my family prefers anyway. We just loved these little mini-desserts and will definitely make them again and again! I hope that you enjoy these little treats too!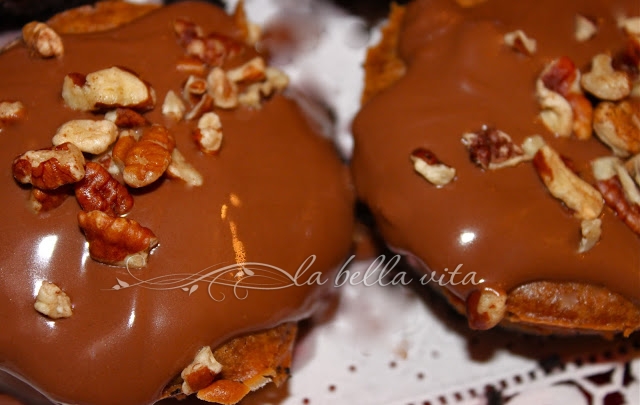 Did you know that "the original version of Nutella was called "pasta gianduja"? Pasta means paste and "gianduja", is the name of a carnival character famous to the region. This was actually made in loaves and wrapped in tinfoil so it could be sliced and placed on bread for mothers to make sandwiches for their children. But many children would throw away the bread and only eat the pasta gianduja!"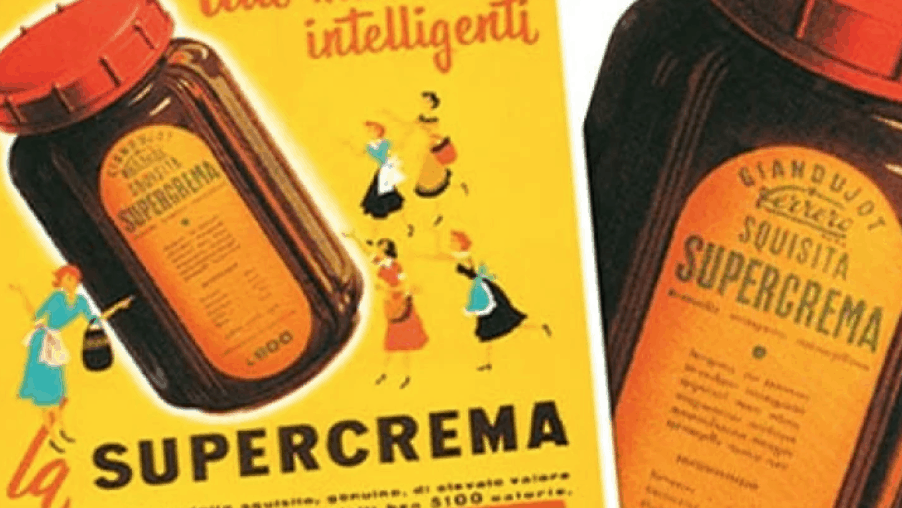 "So Mr. Ferrero altered the product into a paste that came in a jar so it could be spread on the bread. This then became known as "supercrema gianduja," because it was a spreadable version of the gianduja. It was eventually renamed "Nutella" in 1964, with the origin of the word being "nut" and the "ella" giving it a soft ending. Nutella was first imported from Italy to the U.S. over 25 years ago in 1983 and was initially distributed in the Northeastern part of the country. The popularity of Nutella has grown steadily over the years and it is now available across the United States and sold all over the world." all quoted excerpts from the "History of Nutella".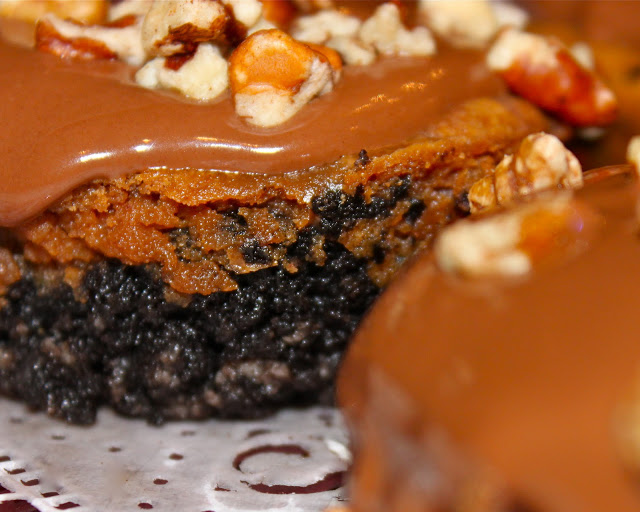 These are simply incredible . . . and so neat to be in such small sizes! Great for a party tray for entertaining!
OH! Speaking of Nutella! Have you heard about the Nutella Cafe openings in Chicago, New York City, and Toronto?
That's right, you can get your Nutella fix right in the middle of the cities! Since 2017, the cafe in Chicago has been open on Michigan Avenue.
It's located at 189 North Michigan Avenue on Chicago's famed Magnificent Mile.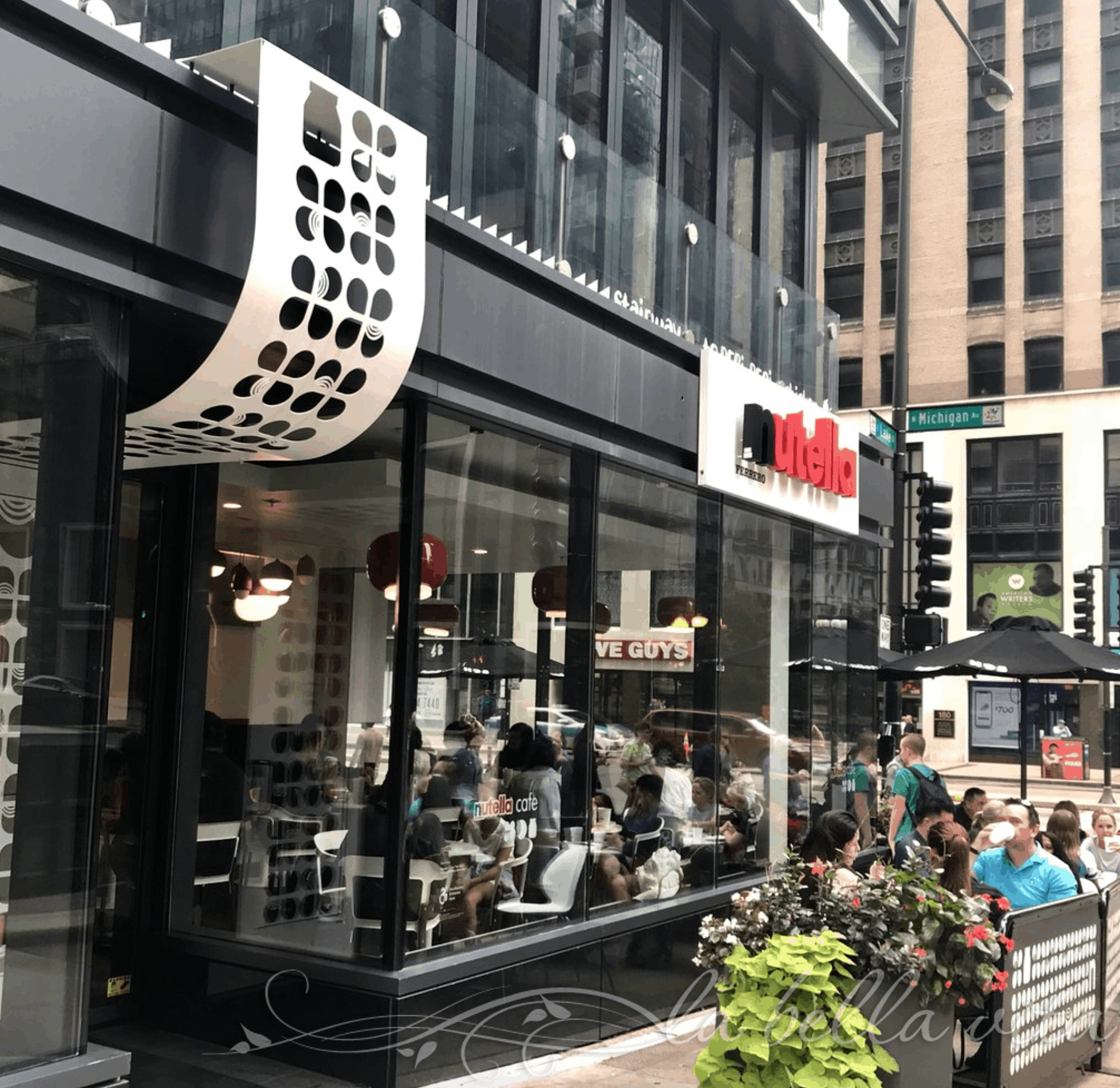 People coming from everywhere are visiting the Chicago eatery in droves.
The line at the Nutella Cafe is long! It not only inches slowing through the cafe, but it also extends all the way outside onto the busy sidewalk. An hour in line to place your order is normal.
Lots of contemporary graphics everywhere for some strong visual stimulation. The yellow flower lights are meant to resemble hazelnut flowers and the dark wavy wood on the ceiling imitates the creamy Nutella consistency itself.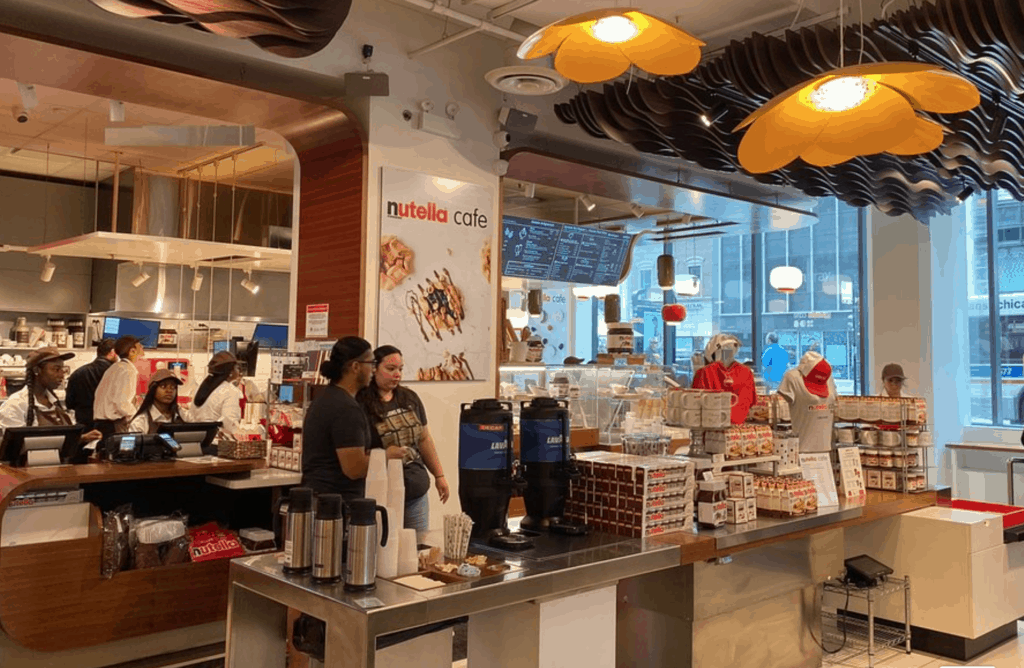 The menu includes croissants stuffed with Nutella, cappucino with drizzled Nutella, and even Nutella gelato just to name a few of the delicious ways to get your Nutella fix! There are also plenty of menu items that don't include Nutella.
At first, it was difficult to decide what to order, but these crepes stuffed with Nutella could not be passed up!
And of course, you have to save room for a big scoop of Nutella gelato!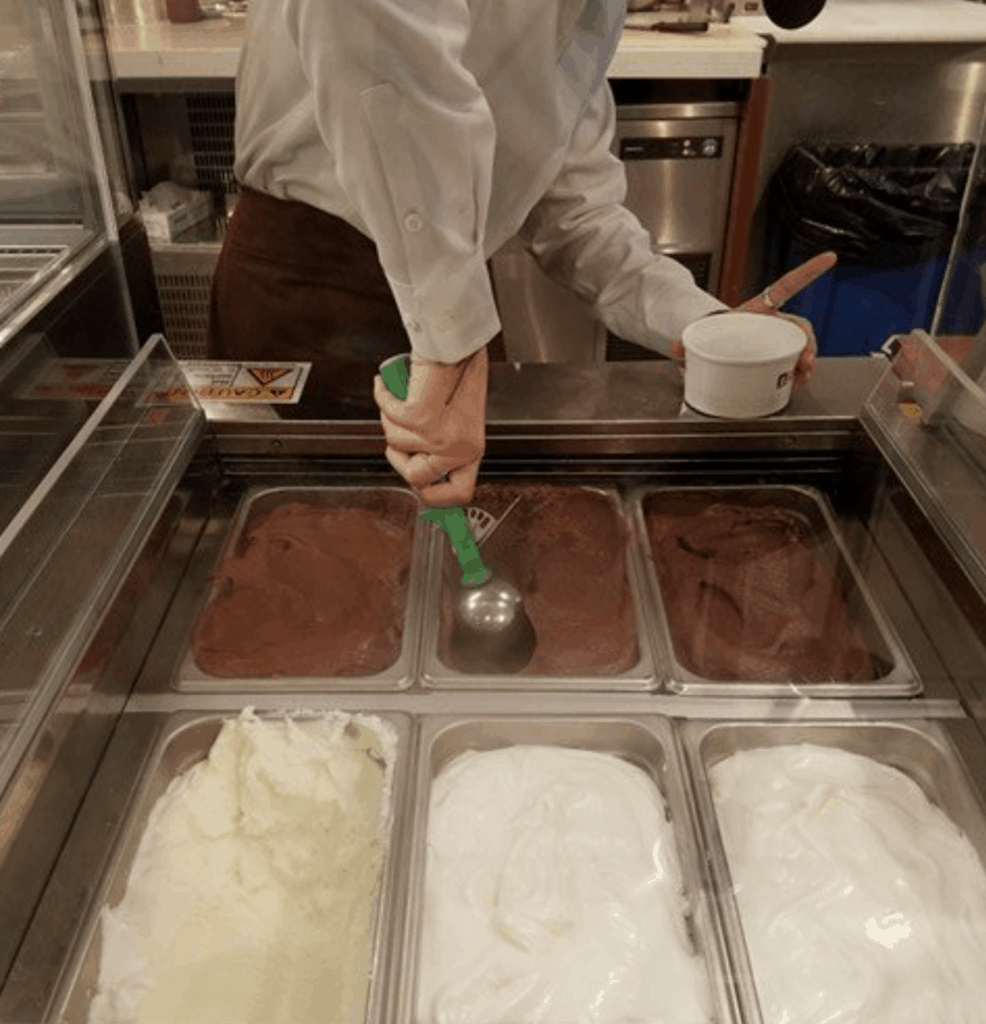 PIN FOR LATER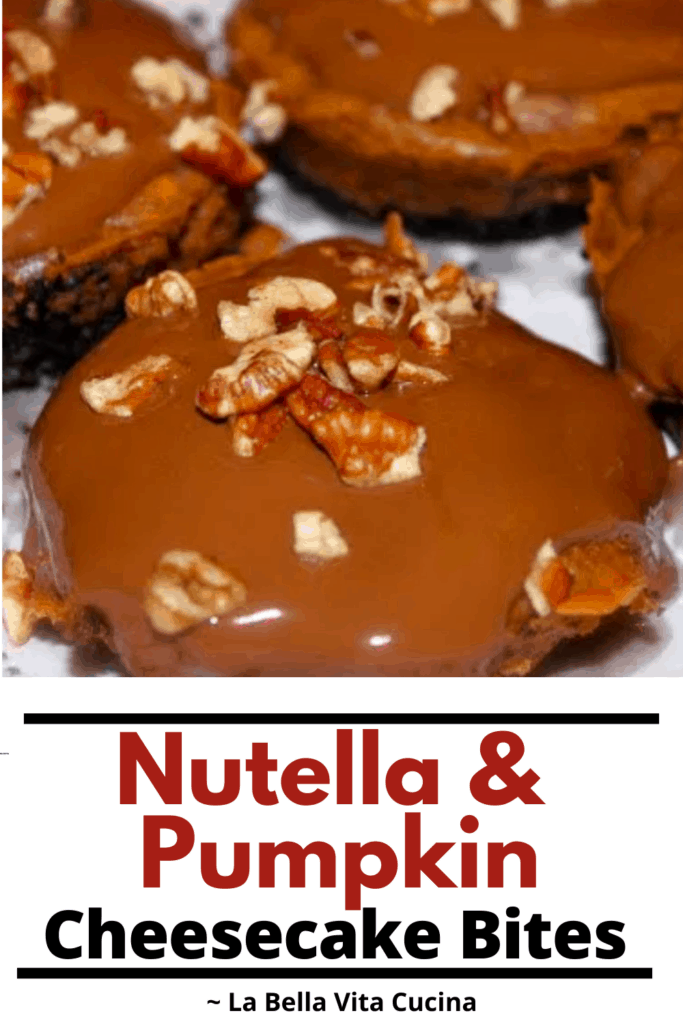 Print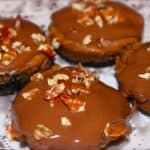 Nutella and Pumpkin Mini Cheesecake Bites
Author:
Prep Time: 0 hours
Additional Time: 0 hours
Cook Time: 0 hours
Total Time: 0 hours
---
8 whole Oreos, finely ground in food processor
1–1/2 Tbsp. butter, melted
8 oz. cream cheese, softened
1/2 cup sugar
1 egg
1 tsp. vanilla extract
1/2 tsp. ground cinnamon
1/4 cup + 2 tbsp. pumpkin puree
2 Tbsp. Nutella
1/4 cup milk chocolate, melted in 2 Tbsp. heavy cream
2 Tbsp. chopped hazelnuts
---
Instructions
Preheat oven to 350 degrees.
Combine ground Oreos and melted butter into a bowl until well combined.
Spoon into 12 mini cheesecake cups that have been sprayed with cooking spray.
Press into the bottom of each cup so the crust is flat.
Partially bake for 10 minutes then remove from oven.
In a stand or electric mixer beat the cream cheese and sugar until smooth.
Beat in egg, vanilla, and cinnamon until combined.
Remove approximately a fourth of the cream cheese mixture into a separate bowl. Mix the pumpkin into the larger portion of the cream cheese mixture, then mix the Nutella into the smaller portion of the cream cheese mixture.
Pour the pumpkin mixture evenly into the 12 cups filling about 2/3 way full.
Spoon about half a tablespoon of the Nutella mixture into the tops of each filled cup and swirl with a toothpick gently.
Bake for 25-28 minutes or until cheesecake is cooked through.
Let cool completely.
Remove cheesecakes from pan and top each with a spoonful of chocolate ganache and hazelnuts.
Refrigerate until ready to serve.
---
This post first appeared on this blog in 2011 and was updated with new information in 2020.
Enjoy these Nutella and Pumpkin Mini Cheesecake Bites !