Easy One Layer Yellow Cake with Chocolate Nutella Buttercream Frosting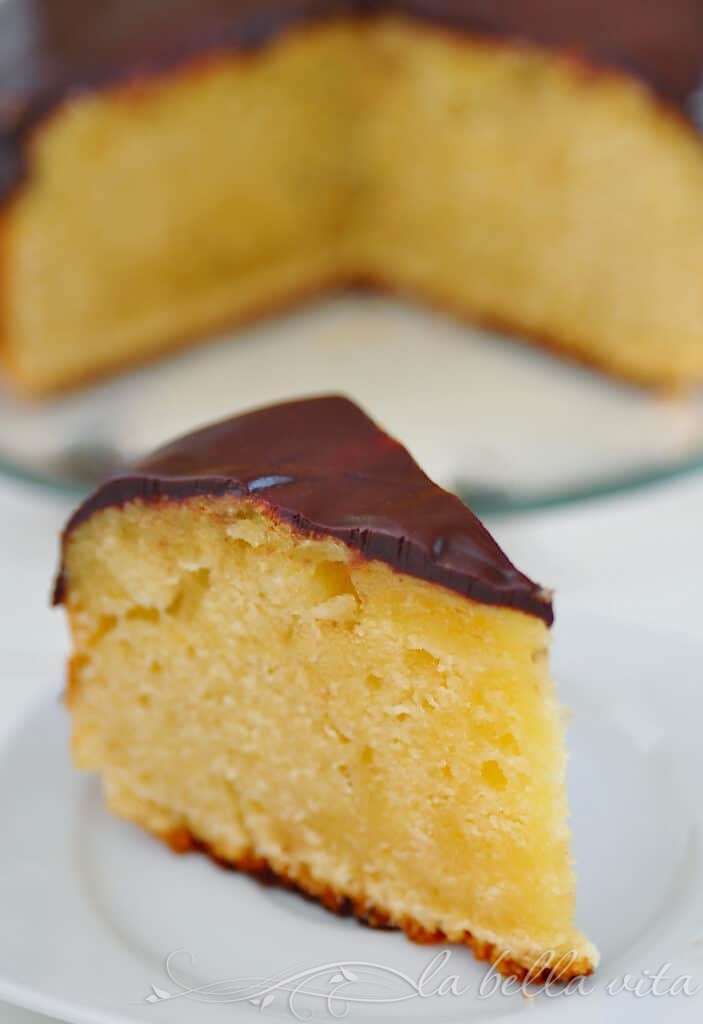 I love to bake cakes! And I love how much my family loves to eat them . . . throwing their keto/low carb lifestyles out the window (momentarily) whenever a great, homemade-from-scratch cake is in my kitchen. But you're probably saying, "Yea, but what about those of us who are super-busy people with families and/or work"? Well, I'm a full-time educator and so I always plan to bake on the weekends. And that's when an easy one layer yellow cake with chocolate Nutella buttercream frosting is great to make!
A one-layer cake is also known as a "sheet cake" and is an absolutely essential staple in American home cooking. They're simply a breeze to make! Maybe that's why they're also known as "snack cakes". One-layer sheet cakes are so versatile and EASY that you can bake them with confidence!
These simple cakes are usually topped with a sweet buttercream frosting garnished with any embellishment you want . . . or they can be frosted only which is what my family prefers. The flavor choices are endless and limited only to your imagination! Lemon, red velvet, chocolate, vanilla, white, strawberry, yellow, or more . . . have fun with your one-layer cakes!
It's hard for anyone to resist the classic combination of a yellow cake with chocolate frosting. Moist and fluffy with a delicate, soft crumb, yellow cake made from scratch is one of those basic, foundation cakes that all cooks should learn from the get-go in the kitchen! Sure, you can always buy boxed cake mixes, but they simply aren't quite as flavorful. And if you're like me, you can really pick up the taste of the preservatives, which are way-nasty tasting once you get used to always baking fresh cakes.
But here's a delightful warning: Baking cakes from sratch, enjoying the feeling of accomplishment, tasting the difference in flavor and texture, seeing how much joy your cake and your efforts have brought to others . . . well, you'll soon be hooked! Bye-bye boxed cake mixes!
This recipe is from one of my most trustworthy bakers, Liz, from That Skinny Chick Can Bake. Liz is one of my sister's best buddies from high school and both of us began blogging about our passion for cooking and baking around the same time (gee, I guess 11 years or so ago). All of Liz's recipes are amazing, but her sweet concoctions are where she truly shines! For this cake, I baked her recipe for a one-layer yellow cake exactly as indicated. However, I decided to ice the cake with a delicious, decadent Chocolate Nutella Buttermilk frosting. Irresistible!
I hope you brought your sweet tooth…and a tall glass of cold water or milk!
So let's go to the kitchen and get started, shall we?
Baking a yellow cake from scratch is super easy! And you don't need a lot of complicated ingredients. You probably have most of these ingredients in your pantry!
To start off, gather the following ingredients that you'll need to bake this simple cake:
Cake flour – It makes a cake crumb more tender due to having less gluten than regular all-purpose flour. If you don't have cake flour, you can always make it by adding 2 Tbsp. of corn starch to a 1-cup measuring cup and then add all-purpose flour to the combine to fill it up. Repeat for every cup of cake flour required in the recipe.
Large or Jumbo eggs + egg yolks
Buttermilk – This just adds a richer flavor and what I call 'more depth' to the taste of any cake. If you don't have buttermilk, you can always make your own by adding 1 Tbsp of lemon juice or vinegar to each cup of milk. Allow the mixture to set for a few minutes and stir.
Baking powder – Use before expiration date; it must be fresh.
Baking soda – Ditto; don't use anything after the date for use is expired.
Salt – I've used fresh cracked sea salt for years, but you can always use regular table salt.
Sugar – Use granulated sugar, unless powdered sugar is additional in a recipe.
Powdered Sugar – Use in frosting recipes for a smoother texture.
Butter – I'm a stickler about the quality of butter. You don't have to, but I always buy the best butter offered in the local supermarkets. I use salted butter because for me, it enhances the flavor, just like a pinch of salt would do. Always bring butter down to room temperature after removing it from the refrigerator.
Vegetable oil – Required to achieve the ultimate moistness in cakes.
REAL Vanilla extract – Quite simply, never use anything artificial in anything that you eat.
1 batch homemade chocolate Nutella buttermilk frosting – Mmmmm! 'nuff said!
You can use either a rectangle or a round cake baking pan. I like to have frosting spread generously around the entire cake, so I chose a round pan for this particular cake. Either pan form is fine. Just keep an eye on the cake baking a little bit faster when using a round cake pan.
Tips for Making Delicious One-Layer Sheet Cakes
From the pastry baking classes that I've taken through the years, here are some tips that are essential to remember when baking a perfect, yet easy one layer yellow cake with chocolate Nutella buttercream frosting:
#1 Plan ahead
The most important rule in cooking and baking is to always read the recipe completely before you do anything else. Give yourself enough time to make this cake or any recipe so that it's ready to serve at the desired time . . . PLUS you'll be able to enjoy baking the cake as well! Less stress in the kitchen = more joy in the cooking/baking process!
#2 Allow cold ingredients to reach room temperature
Sheet cake recipes call for refrigerated products such as eggs, butter, milk, or buttermilk. After reading the recipe, it's smart to take the cold ingredients out of the fridge allowing enough time to come up to room temperature. Why? At a lower temp, these ingredients incorporate and mix better with the other dry ingredients for the cake batter. So why's that a big deal? Your cake will be so much more fluffy and light, with a more delicate, tender crumb . . . exactly what makes a one-layer, sheet cake PERFETTO ("perfect" in Italian)!
#3 Slow down and set up everything in advance
After and not until after, the first 2 tips are followed, it's time to preheat your oven. With the cold ingredients now at room temperature, measure them out in their measuring cups/spoons, etc. and place them on a clean, tidy workspace surface. Then line and/or butter your baking pan.
#4 Be careful not to under-bake or over-bake the cake
Your oven is different than my oven. And my oven is different than my sister's oven. So keep in mind that your cake might bake earlier or later than the time indicated on recipes. So with that said, I always say to keep a sharp eye on the doneness of whatever you're baking — poking into the center of the cake with either a knife, toothpick, or cake tester to see if any batter or moist crumbs comes out.
OR you can gently tap down on the top of the cake to check for doneness (it will spring back up after you tap down on it when it is done). If the recipe calls for a little jiggle (such as in cheesecakes) that's ok, but sheet cakes have to cook all the way through or they are gummy and yucky. I always check on everything I bake before the time suggested even takes place. Because if something is burned, it's a pretty sad thing to throw something out due to the horrible burnt flavor throughout a cake. And if something needs another 5 minutes or so, that's OK.
#5 Always frost cakes when they are cool
For one layer, sheet cakes, allow 30 – 45 minutes to completely cool down on a baking rack after finished baking. WHY? Your luscious, amazing frosting (especially buttercream frostings) will melt horribly all over a warm cake. When the cake is cooling, make the frosting and place the finished frosting in the fridge to cool. This will thicken up the frosting making it easier to frost your cake.
For the remainder of the batter that didn't fit into the round cake pan, I made cupcakes — Mmmm! Lather on that incredible Nutella buttercream frosting!
More cake recipes that you'll enjoy!
Stars and Stripes Flag Cake (from Ina Gartner)
Ooey, Gooey, Fudgy Mississippi Mud Cake
PIN FOR LATER!
Helpful products that you may enjoy: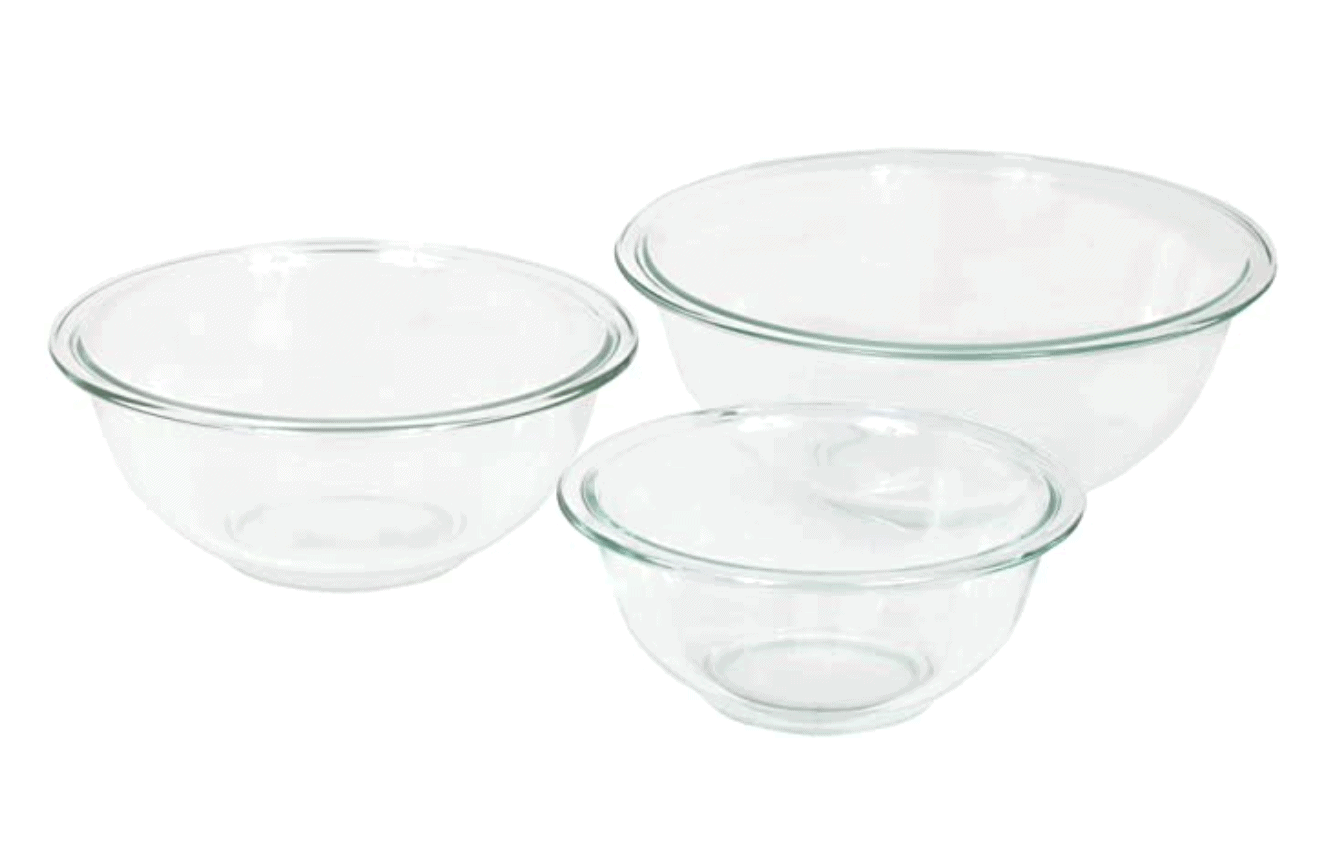 Kitchen Aid Stand Mixer (Numerous Colors Available)
Yield: 16 slices
Yellow Cake with Chocolate Nutella Buttercream Frosting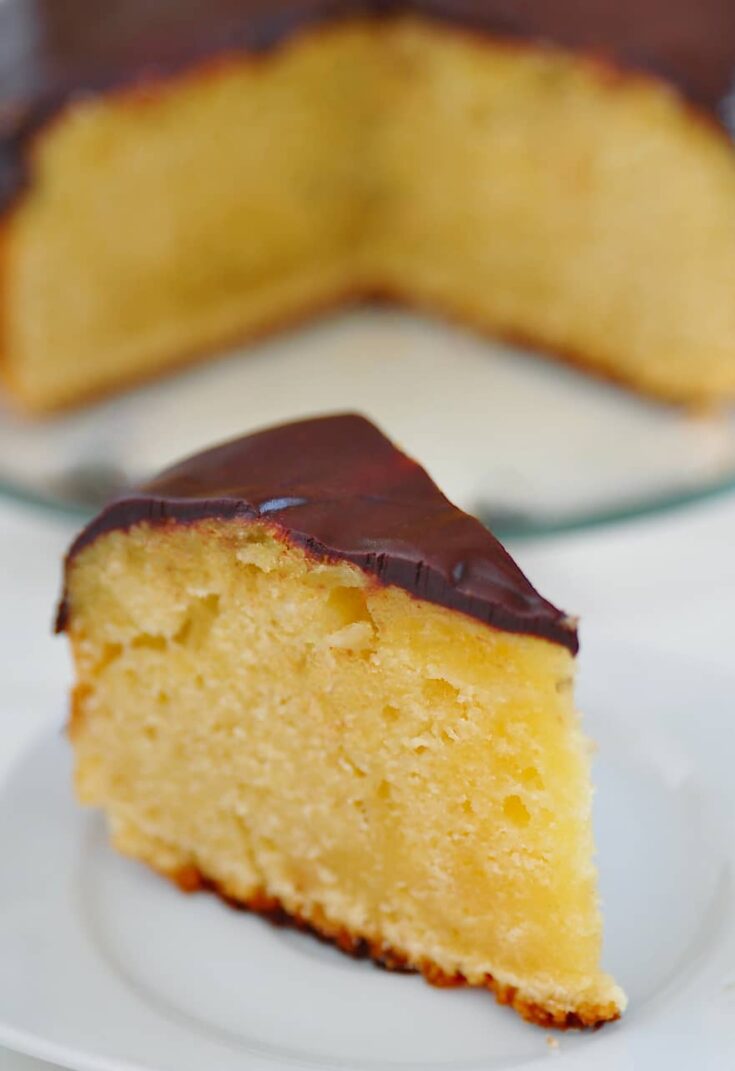 Prep Time 30 minutes
Cook Time 35 minutes
Additional Time 15 minutes
Total Time 1 hour 20 minutes
Ingredients
For the Cake
4 large eggs + 2 large egg yolks
1/2 cup buttermilk
1 tablespoon vanilla extract
2 1/4 cups cake flour
1 3/4 cups sugar
1 1/4 teaspoons baking powder
1/4 teaspoon baking soda
1/2 teaspoon table salt
8 tablespoons butter, softened
1/2 cup vegetable oil
For the Nutella Buttercream:
16 tablespoons unsalted butter, at room temperature
4 cups powdered sugar, plus more if needed to reach a thicker consistency
5 tablespoons half and half
2/3 cup cocoa powder
1/2 cup Nutella
Instructions
For the Cake:
To make the cake, preheat the oven to 350°. Spray a 13 x 9-inch baking pan with a flour and oil baking spray.
Whisk together the eggs and yolks, buttermilk, and vanilla. Set aside.
Put the flour, sugar, baking powder, baking soda, and salt into the bowl of a stand mixer. Whisk the mixture together. Then insert the paddle attachment.
Add butter and oil and mix at low speed to combine, then increase the speed and mix until light and fluffy. Reduce speed to low and slowly add the egg mixture.
When the eggs are incorporated, scrape down the bottom of the mixer bowl. Beat on medium-high speed until the batter lightens in color and thickens about 3 minutes. Scrape the batter into the prepared pan and smooth the top with an offset spatula. Rap the pan on the counter 2-3 times to bring up any big air bubbles trapped in the batter.
Bake for 28 to 32 minutes or until a toothpick inserted in the middle comes out with only a few crumbs. Cool completely on a rack.

For Nutella Buttercream:
In the body of a stand mixer fitted with the paddle attachment beat butter until light and fluffy.
Gradually add the sugar, then cocoa powder, and beat until smooth and creamy.
Add 3 tablespoons of the half and half and beat until smooth.
Fold in Nutella, and add additional powdered sugar (a 1/4 cup at a time) if the frosting looks too thin.
Add additional half and half if the frosting looks too thick, one tablespoon at a time.
Spread evenly over cake.
Do you enjoy La Bella Vita Cucina?
We'd love to have you as part of our community!
Subscribe below to receive a FREE e-Cookbook and all of the latest recipes,
travel tips, and gardening ideas straight into your inbox!