Easy Semi-Homemade Enchiladas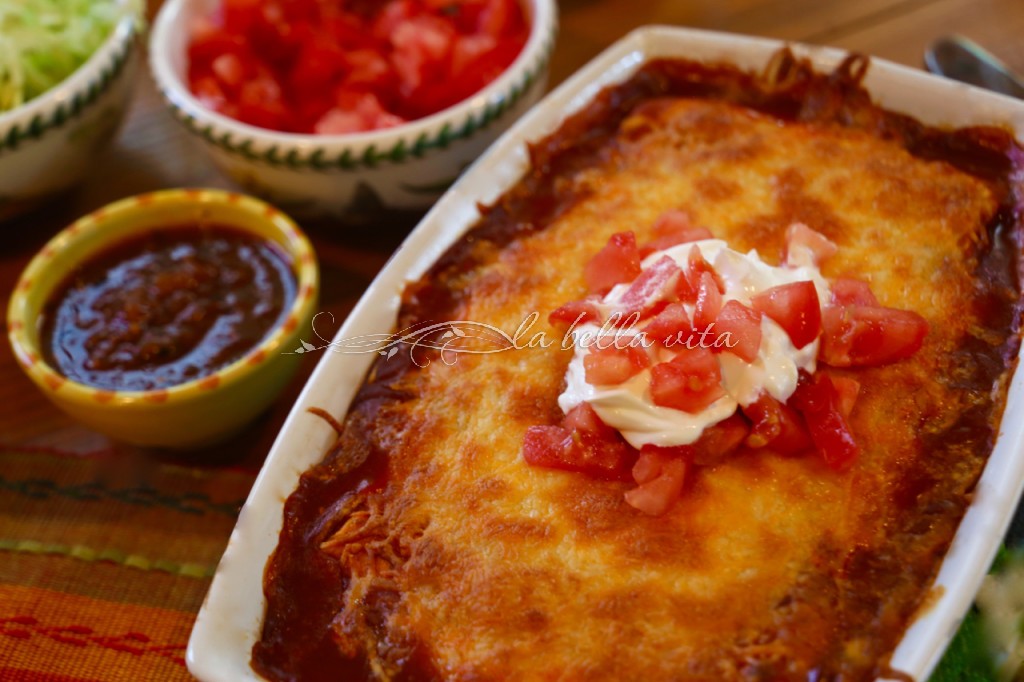 Every now and then I need to just 'do easy'. . . and feel no guilt whatsoever.
That usually means that I won't be making something entirely from scratch as normal. One of my family's favorite 'easy' recipes is also fantastic! "Easy Semi-Homemade Enchiladas".
There's no recipe . . . it's all straight from the grocery store and put together at home in less than 45 minutes
1) First get to the fresh produce section: pick up shredded lettuce, chopped tomatoes, and some avocados.
2) Next, go to the international aisle of your store: pick up your favorite brand of taco sauce, a large can of mild (red) enchilada sauce, a can of authentic Mexican refried beans, a box or bag of Mexican/Spanish rice. If you like, also grab a can of sliced black olives and a can of chopped jalapeños. A bag of tortilla chips and salsa are nice for everyone to nibble on while the enchiladas are baking.
3) Next get over to the frozen food section: pick up your favorite frozen enchiladas. I prefer the bean and cheese, but my husband prefers the beef and bean variety . . . so I pick up both packages and freeze whatever we don't use.
4) Lastly, visit the dairy section of the store and grab: Mexican queso cheese with jalapeños, sour cream, a block of Pepper Jack with jalapeño cheese, and 4-blend shredded Mexican cheese.
In a medium or large baking pan (depending on how many you bake), pour a little of the enchilada sauce in the bottom of the pan, place the enchiladas on top, and pour all of the remaining sauce on top. Bake on 350 degrees F for ½ hour. Sprinkle a thick layer of the cheese on top (save about a cup or so to serve at the table) and bake for another 10 – 15 minutes. Turn on broil for 5 minutes to brown the cheese. Serve with all of the toppings (chopped tomatoes, shredded lettuce, sour cream, shredded cheese, taco sauce, etc.), the refried beans, and the Mexican rice.
Have the queso cheese heated to serve with tortilla chips and salsa while the enchiladas bake.
DONE in a flash and DELICIOUS!
.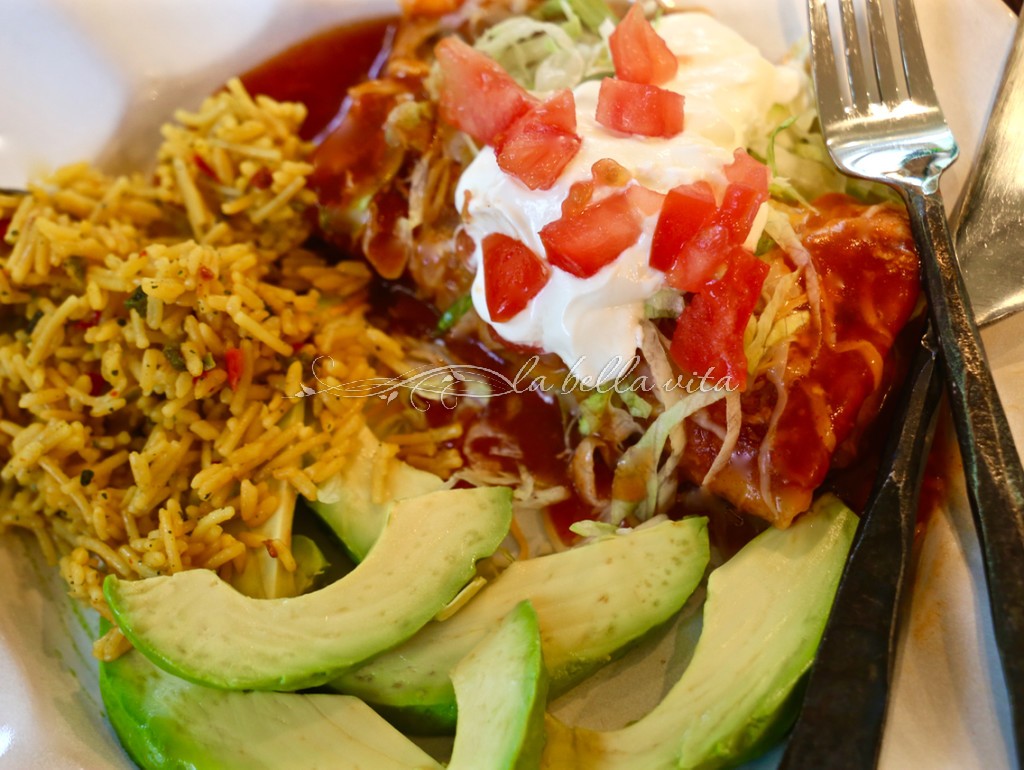 .
Happy Cinco de Mayo! Cheers!
Here are some other great Mexican recipes for you to help celebrate Cinco de Mayo!
Creamy, Cheesy Chicken Enchiladas
.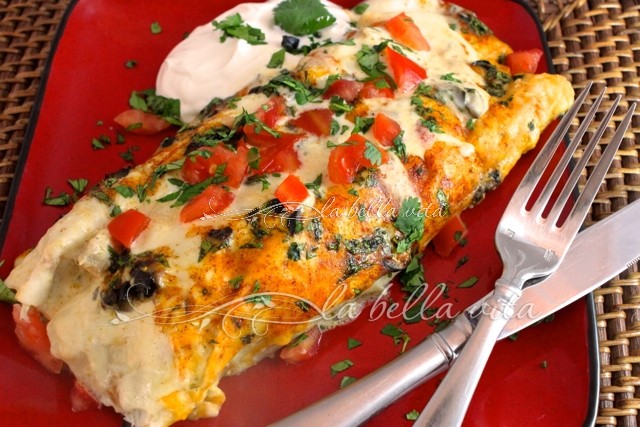 Baja Fish Tacos with Chipotle, Cilantro and Lime Crema