Cold Outside? The Best Comfort Soups To Warm The Soul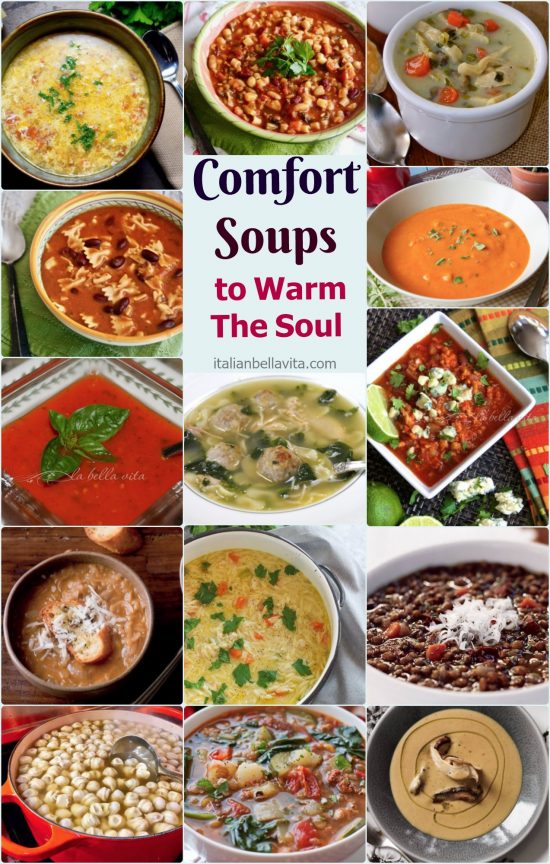 It has been SO COLD this year on the East Coast of the U.S.!
Maybe Mother Nature has spared many of you in other regions on the planet from this uber-freezing weather, but she sure hit us hard in the Carolina's of the Southeastern U.S.! Oh my gosh! I just can't tell you how abnormal these frigid Arctic temps have been for the last 3 weeks in the South! All of our native bushes that normally remain green year-round have been freezer-burnt to the bone! Bye-bye to our beautiful gardenias this coming spring . . . hope to see you again someday pretty azaleas too! Maybe next year you'll return pretty Chinese Fringe Flower bushes!
images of ice on bare tree limbs are nature's artwork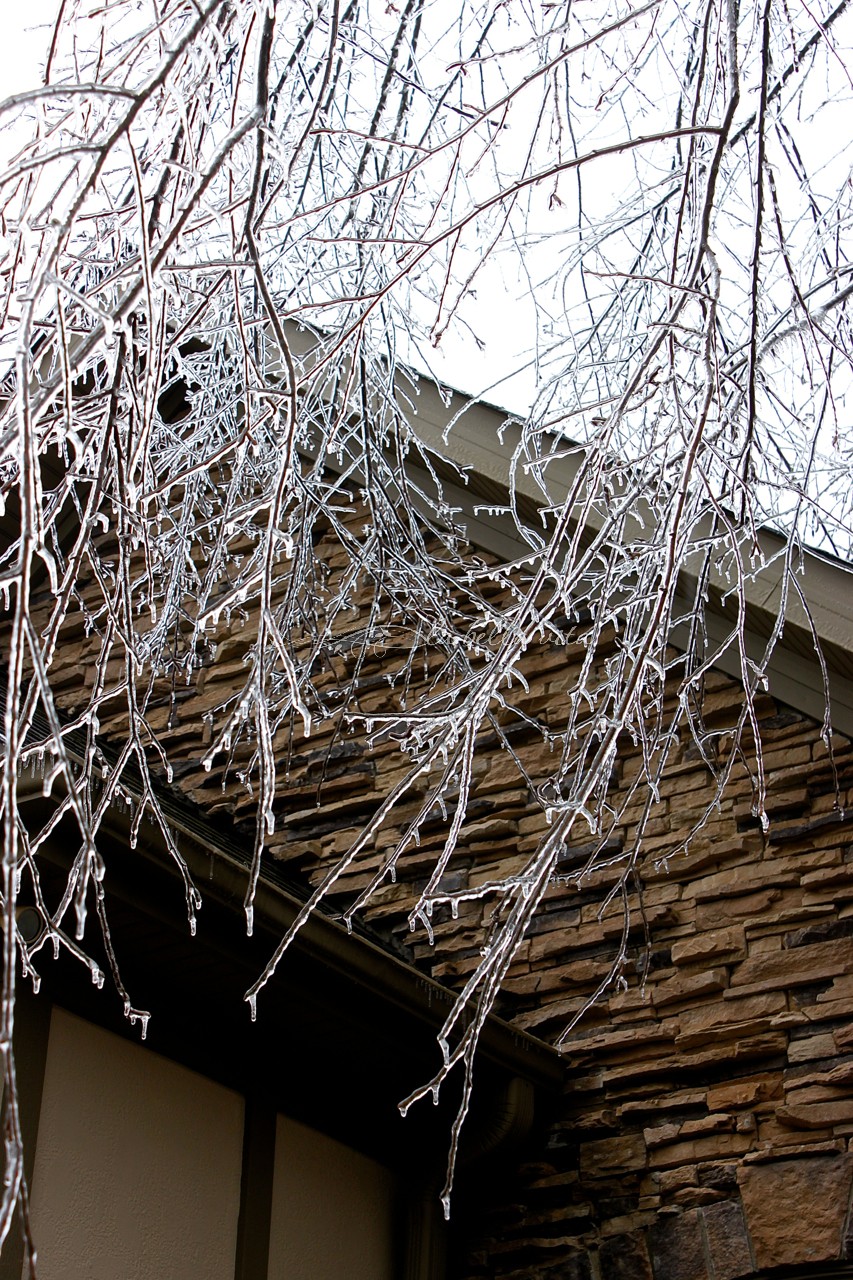 Winter is certainly beautiful isn't it?
But yet oh so cold in the South where no-one is prepared for its arrival!
Not to mention what's going on inside the old house on the acreage!
I tell you, having been raised in the northern, Midwestern region of the States where homes are built to withstand the cold, I can really tell the difference here where they are just simply not built to ward of this kind of freezing weather. Exterior walls are far too paper thinly constructed in the South due to having normal winter temps in the 50's (F) at the lowest! Heating systems can't handle the extreme cold either and run 24/7 since they perform best as air coolers in the heat of Southern summers.
So we just layered all of our beds with 3 blankets, one down comforter, and a quilt on top of all of those!
Toasty cozy warmth achieved!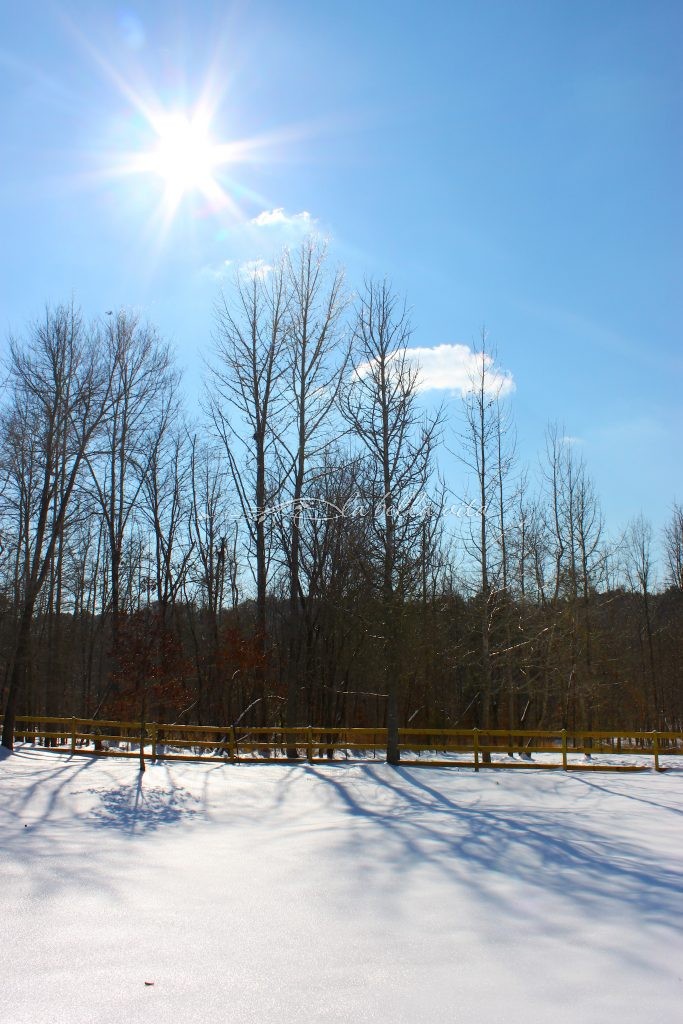 But what about during the day? Can't stay under those covers all day now!! In that case, only hot, hearty, rib-sticking, comfort soups can do the trick to warm us to the bone outside of those bed covers!
Here are some of our favorite comfort soups, not only from our own kitchen, but also several from around the web! We hope that you give some of them a try and as always, please let us know what you think! In the meantime, do cuddle up and stay warm!
Starting with our all-time delicious Italian family favorites, here is a classic, perennial Italian soup: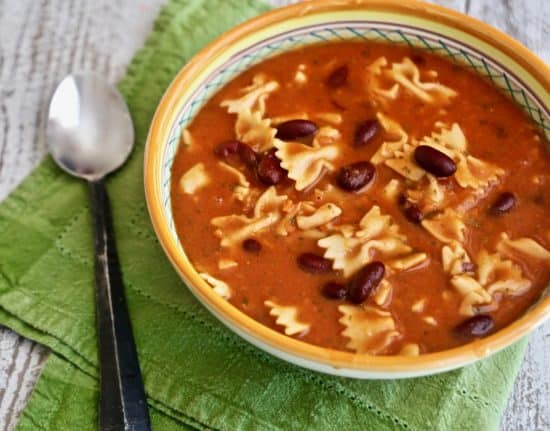 Another traditional and very simple comfort soup to have on hand when the winds blow cold, and especially when someone you love is a 'under the weather', is Italian Pastina. Kids and adults alike love the tiny pasta swimming in hot broth.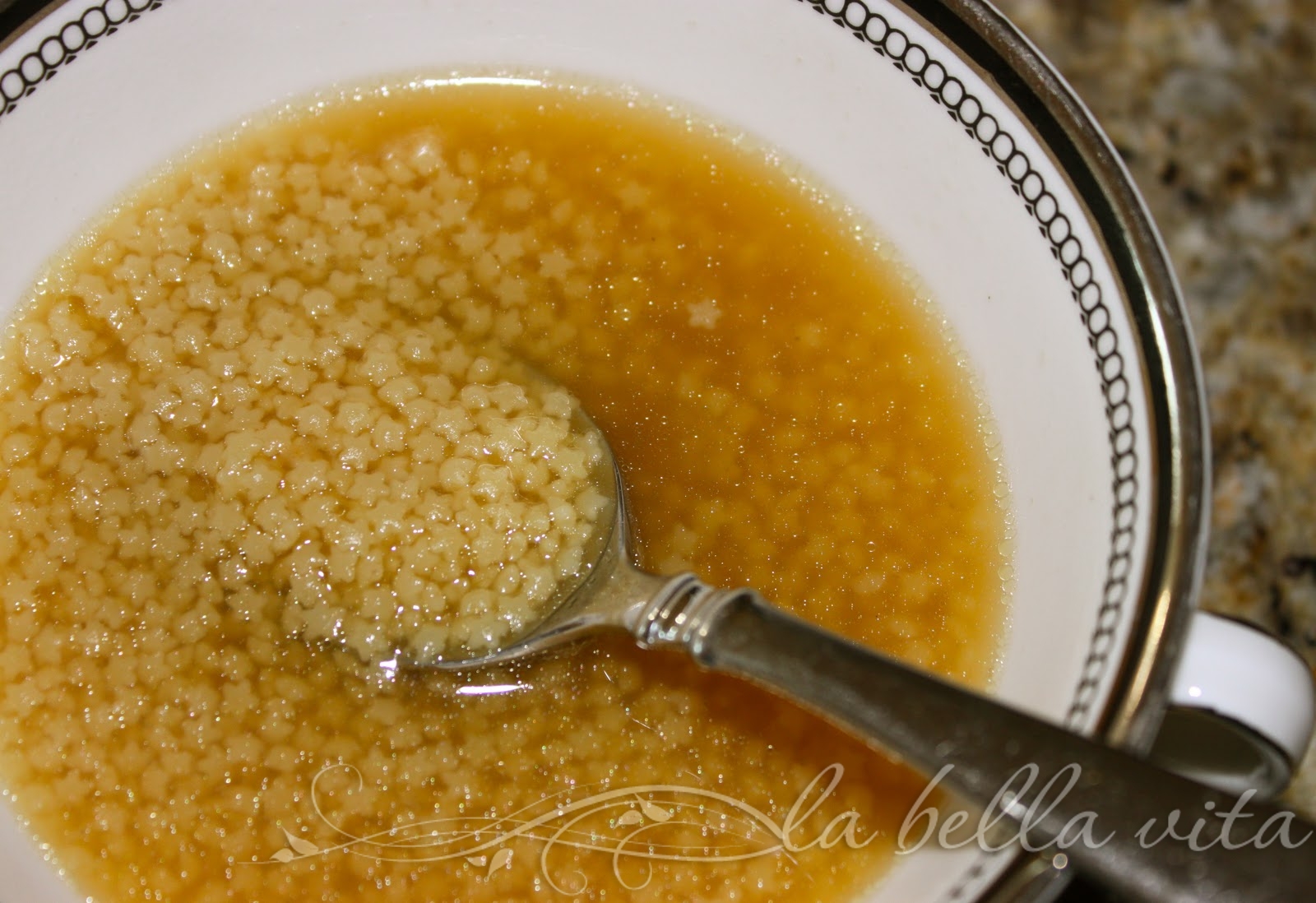 Here's where all of your hard work in the garden and from your canning in the summer return to bless you in winter (or any time of year)! Summer tomatoes in a bowl! Top with a sprig of fresh basil and you'll be very comforted!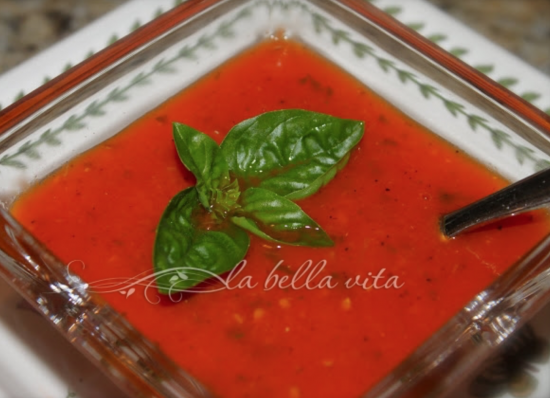 Yes, the next soup is just one of the best of all comfort soups! I have lost track of how many times this soup has been pinned, re-pinned, shared and prepared by readers of LBVC. What an honor! If you prepare it, you'll understand why so many love this minestrone.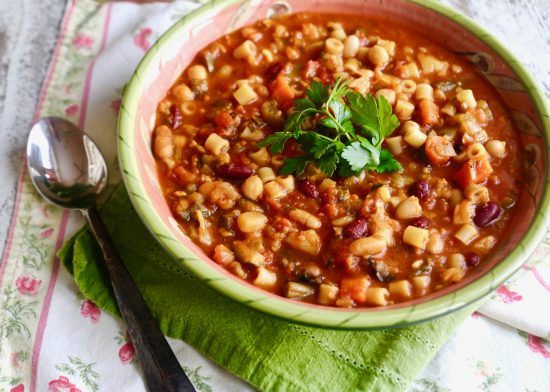 I love a creamy chicken noodle soup too. This soup has oodles of noodles, and the thick cut noodles that pack some heft to the soup. Perfect for sticking to your ribs when it feels like the Arctic outside!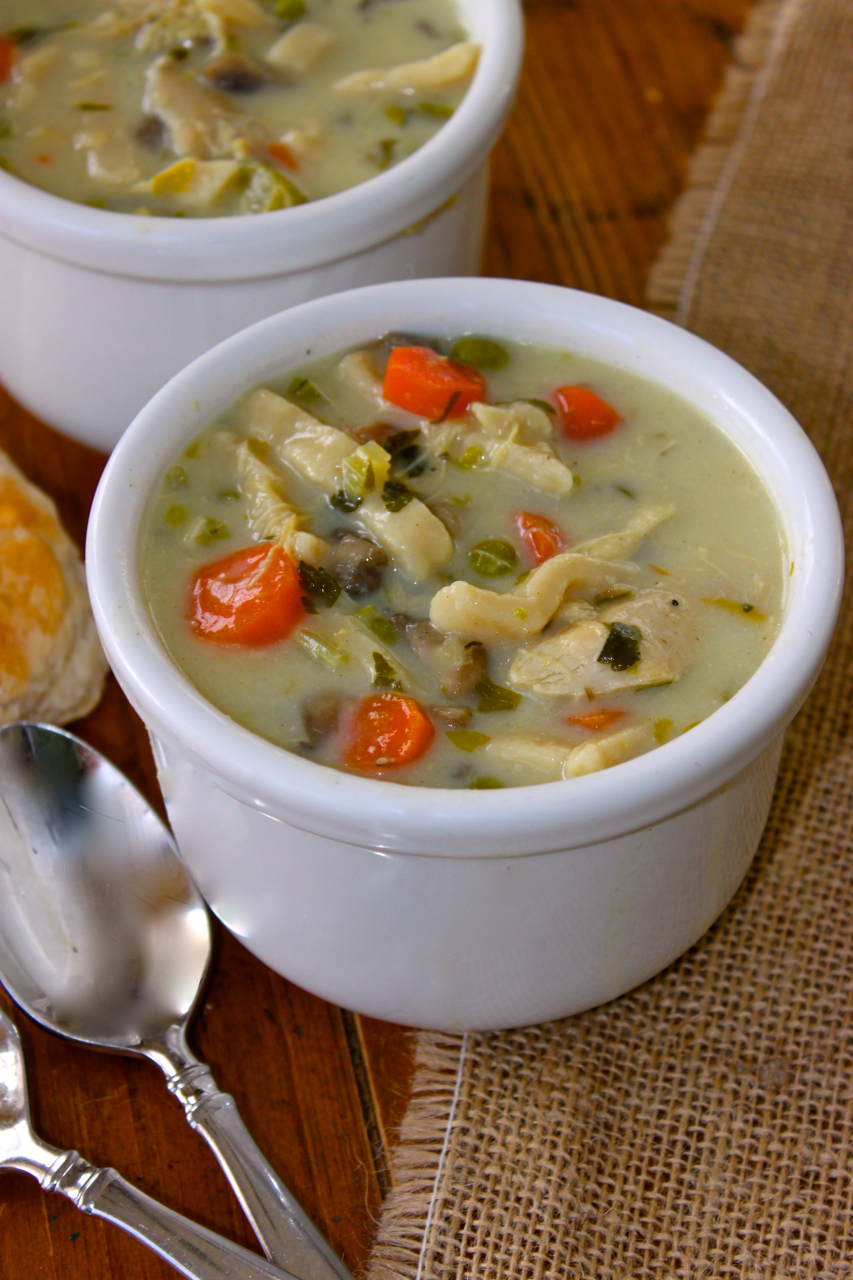 Here is a another beauty from summer's bounty . . . but with cream added for richness and depth. Add some parmesan crisps and some shredded fresh basil and you'll dream of warmer days.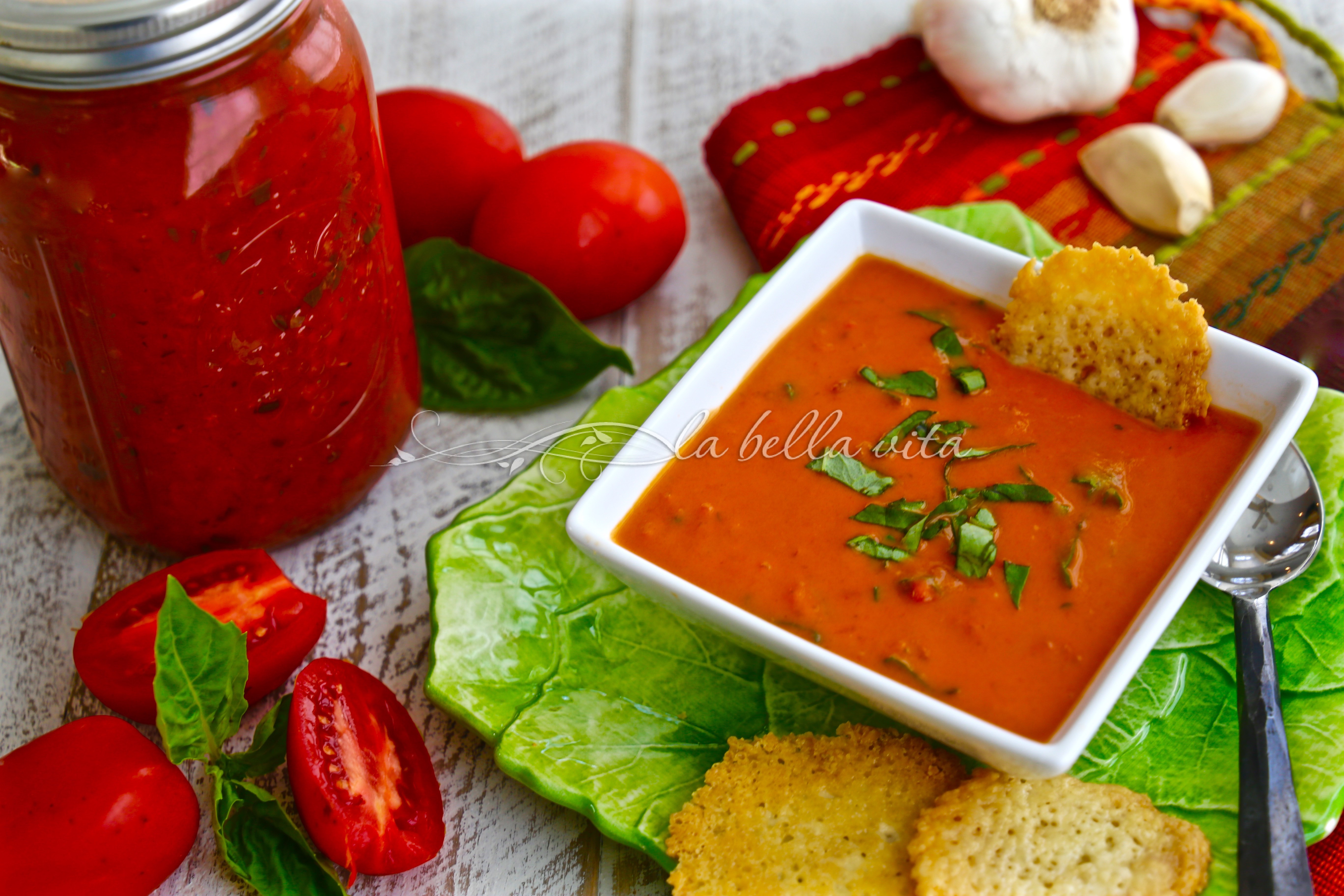 One of the heavier and more beefier soups in my family that everyone devours and asks for the recipe is our Italian Beef Stew. Ladled over cheesy polenta and your tummy will feel ever so comforted.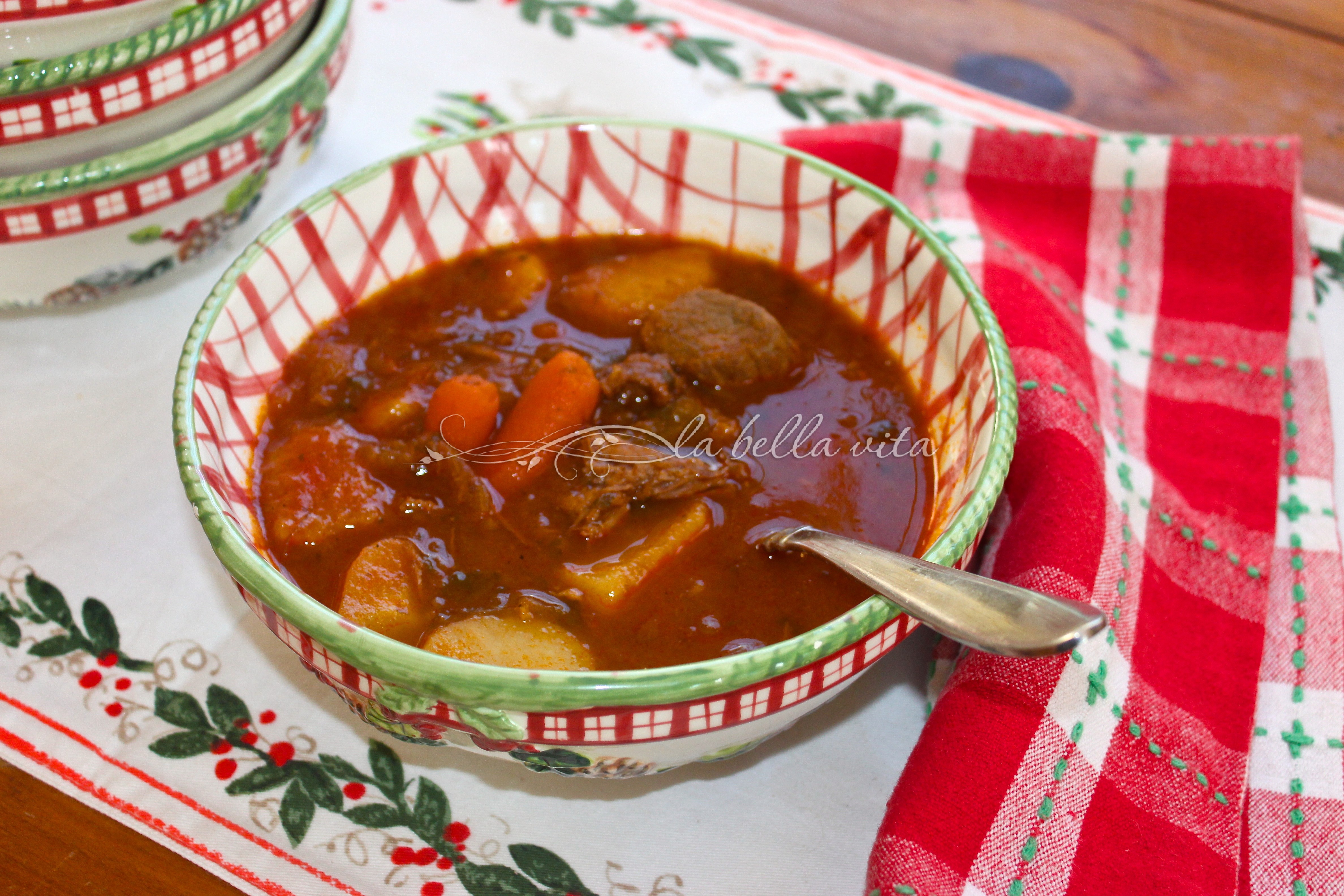 We make this chili in huge batches at a time to freeze. All we have to do is grab a container out to thaw and reheat at any last minute. We dollop our chili with grated Mexican cheese, sour cream and chopped green onions for color. We add a lot of heat in spices as well, but you can tame those down to your preferences.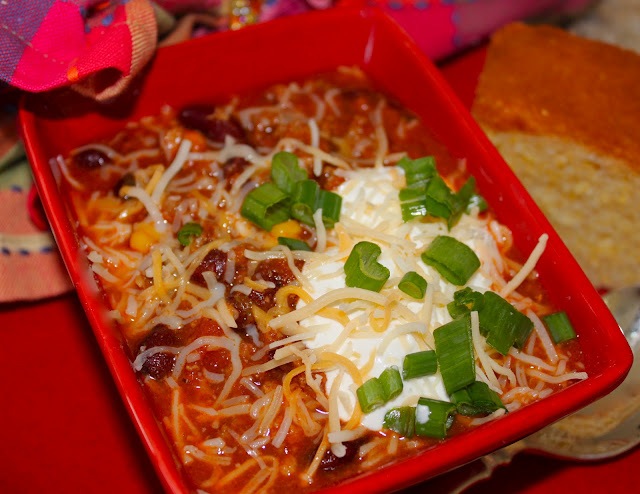 We are just crazy about any recipe that is "buffalo-ed". This chili is a delicious version topped with fresh gorgonzola or blue cheese. Get ready for a buffalo treat in a bowl!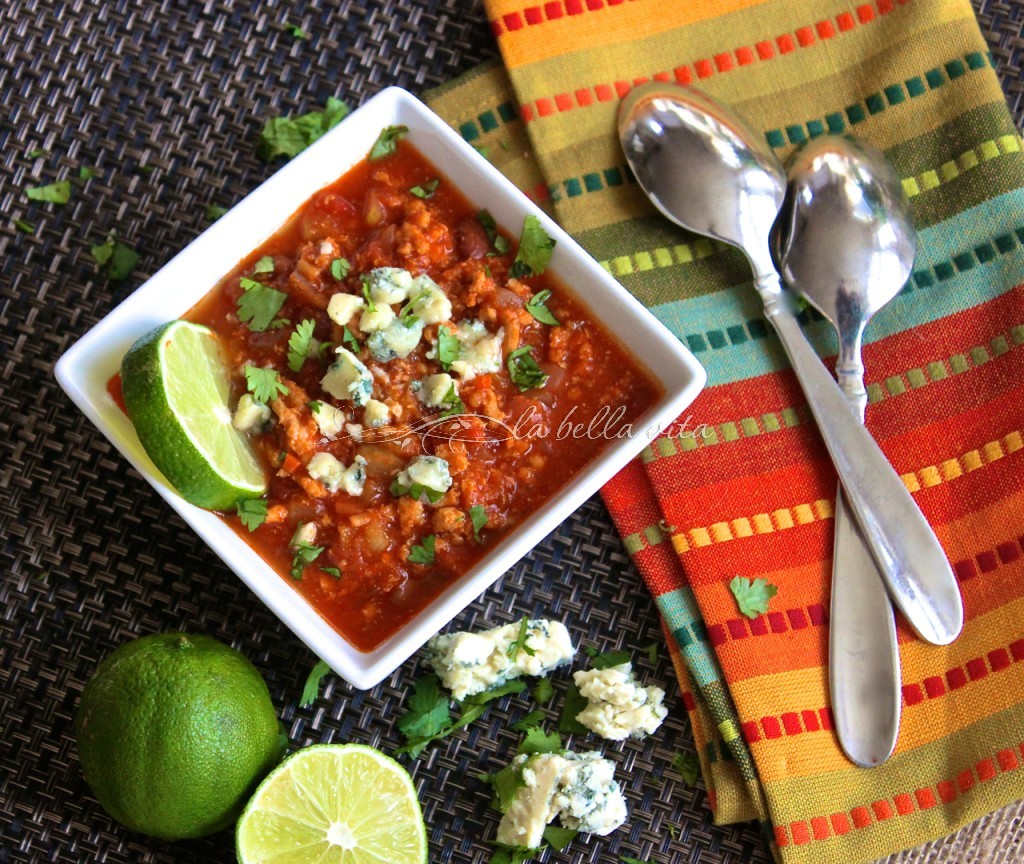 Tortellini is my family's favorite soup. We make a lot of it so that we can enjoy it for days. In a homemade broth, this is the most delicious Italian soup in the world . . . hand's down the best!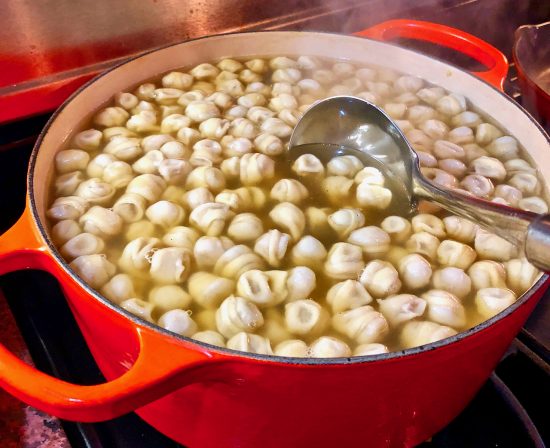 Italian Wedding soup is simply one of the most comforting of all soups! The secret to the rich flavor and beautiful gold color is to add eggs and parmigiano cheese at the end of cooking!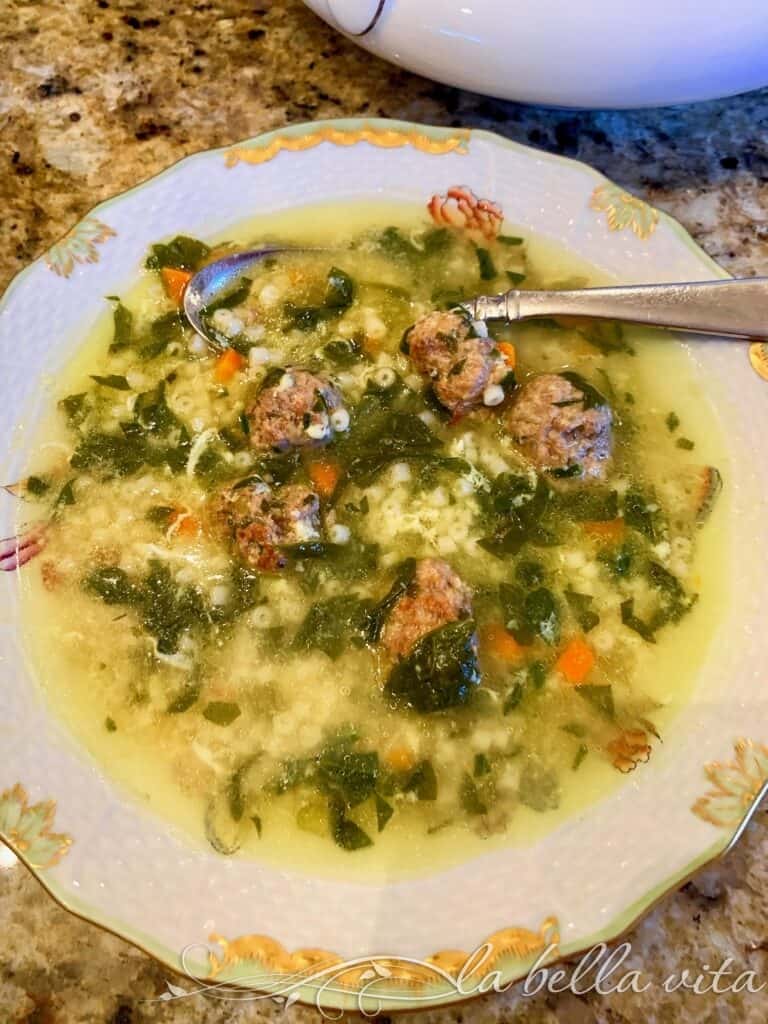 Here is a wonderful recipe for comforting egg drop soup, made the Italian way. Perfect to beat the cold outside. If you've never heard of stracciatella before, I've written a little bit more for you below.
photo: She Loves Biscotti
Oh my gosh, who doesn't love a bowl of this dreamy, yet delicate comfort soup? Stracciatella is the Italian version of egg drop soup common to Emilia-Romagna, San Marino and Le Marche.
The name is derived from the Italian word that means "rags" or "torn apart" which perfectly describes the appearance of this soup: The eggs look like thinly torn rags in the broth. Oh so simple and brimming with flavor, this soup is perfect for any lunch or "i primi" (first course) before the main entree of dinner.
Because Stracciatella is somewhat of a 'plain' soup, the way to make this soup shine and stand out among other Italian soups is by using your absolute best, rich, full-bodied home-made "brodo" (broth). Even though I make our own broth, I always have really good packaged broth on hand in my pantry. If you prepare your own broth, makes sure you make a large quantity to freeze for later uses.
If you don't have the time to prepare homemade broth, then only use high-quality, low-sodium, trusted packaged chicken broth. As we do in this family kitchen, add salt to your preference level after the eggs are added to the hot broth.
Stracciatella can be prepared in less than 30 minutes. It's simply a matter of sautéing the veggies and then adding a delicious broth (whether chicken or vegetable). Toss in some chicken and allow the brew to simmer for another 15 minutes. The chicken and vegetables are entirely up to you to add. Maybe you prefer spinach, kale or minced scallions instead. Go for it, let your creativity soar! Pour in the beaten eggs and stir like mad while the eggs cook in shredded strips floating in the soup.
Tomatoes are not the only star of an Italian kitchen garden! Sweet red peppers can be prepared in many ways, but in a delicious creamy soup, they sing true loving comfort! Chickpeas provide the protein and can be left out if you prefer. A great Italian vegetarian soup for sure.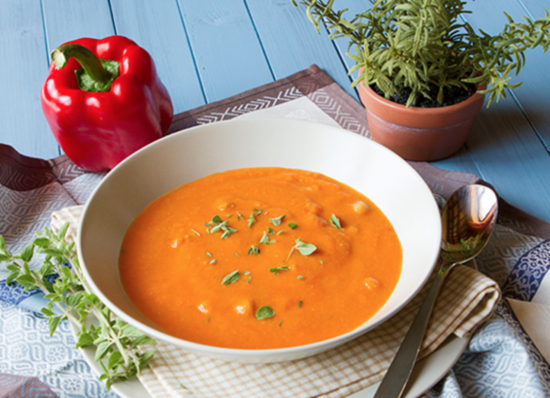 photo: Italian Food Forever
For a truly special occasion soup as an 'i primi' or first course, nothing can outshine the use of truffle olive oil drizzled over chestnuts! Magnificent!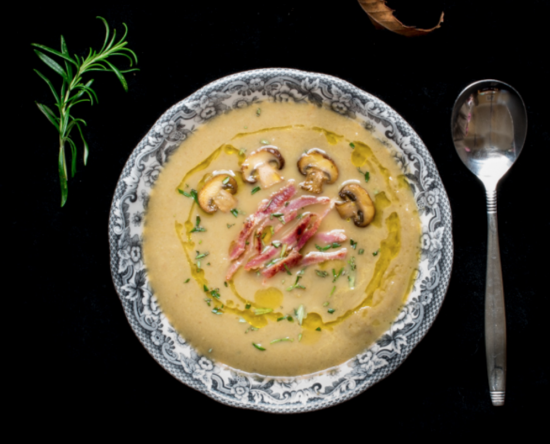 photo: My Little Italian Kitchen
Italians, mainly those who live in Tuscany, love beans! Lentils are cherished in Italy and represent good fortune when eaten on New Year's Day. But there's no rule to not eat them many times of the year. Comfort and good luck is my kind of combination!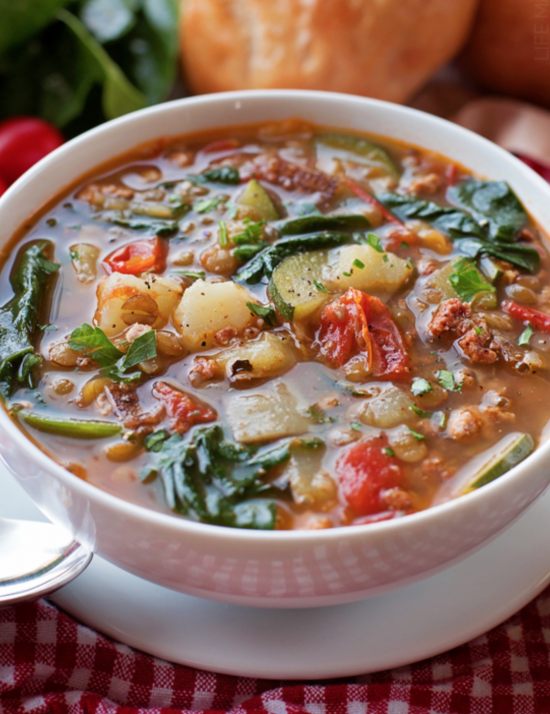 Onion Soup is a classic on so many menus, but this delicious soup is also prepared by Italian home cooks and professional chefs alike. Here is an outstanding recipe from Domenica Marchetti, one of the best Italian cookbook authors today. With some delicious crusty Italian bread and a sprinkling of cheese on top, it is so heavenly!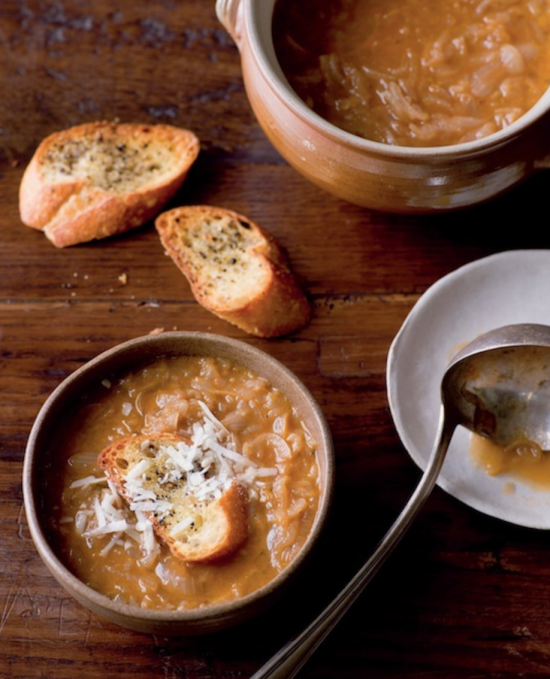 photo: Domenica Cooks
Here's another version of Lentil Soup but with the addition of Italian sausage. This garlicky lentil soup was inspired by the traditional "cotechino" pork sausage from Emilia-Romagna in northern Italy, where it's cooked slowly and then served over creamy lentils. Less veggies and more lentils so it is packed with protein!
photo: Food and Wine
Another wonderful comfort soup that is enjoyed by many people is this brightly colored soup chock full of orzo pasta, chicken and fresh veggies. Simple but satisfying.
photo: The Casual Craftlete
Mushroom soup is loved by many and when seasonal chestnuts are added in the fall and winter, this soup is ever so special. The presentation is so beautiful to taste with ones eyes first!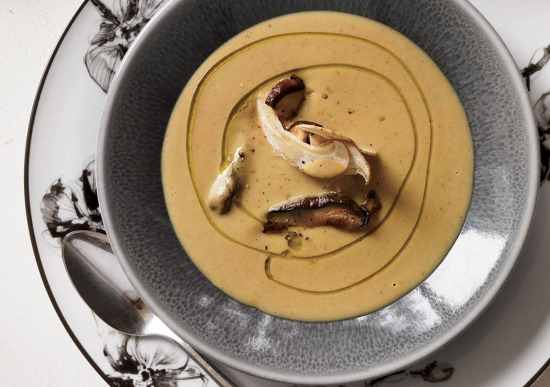 photo: Food and Wine
This is quite a collection of delicious comfort soups that I hope you try one or two of them. Please do write to me and let me know which ones you chose to prepare and how they turned out, how you adjusted the recipes to make them better for you preferences. I'd love to know and am happy to share your photos and comments here as well for the others in this 'community' of LBVC readers! Grazie
If you enjoyed this collection of delicious comfort soups, please kindly share this post on Pinterest and / or Instagram! We appreciate the love!
Buon appetito !
Please pin this collage photo

Do you enjoy La Bella Vita Cucina?
We'd love to have you as part of our community!
Subscribe Below to get the latest recipes, travel tips and gardening ideas straight into your inbox!